Like Windows 8 transformation pack 6.0, Pulmon offers Windows 7 users to experience the bold and beautiful graphical features of Windows 8. Windows 8 metro user interface is a very much new concept. We have not seen this kind of simple but rich coloring scheme in any other computer Operating Systems like Linux, Mac or in any other versions of Windows.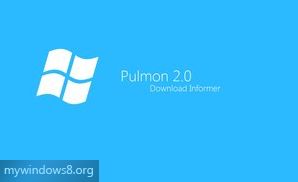 Installation Guide
Step 1. First of all download the Achieved file from below link and unrar it. There is no need to install this program. Simply Double-click on pulmon.exe to launch it.
Step 2. It is divided into two fields – Add Widgets and Remove Widgets.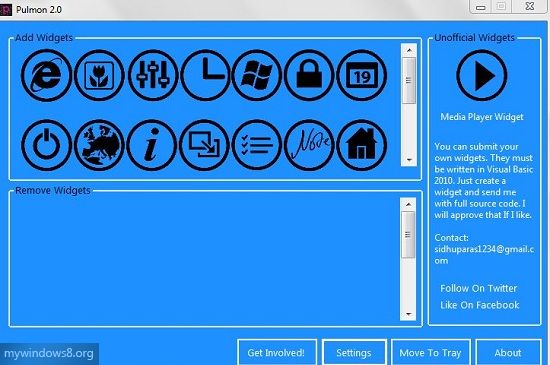 Step 3. Click on one widget available in Add Widgets field and it will appear on your top-left screen and move to the Remove Tiles section. You can move those widgets around screen. Choose your desired widgets and place them properly.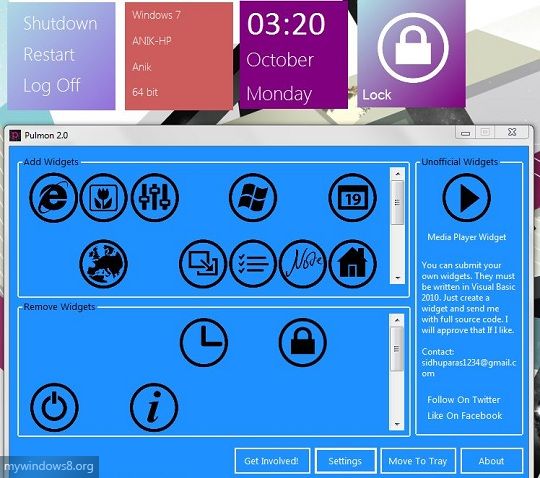 You can also submit your own widget to the developer. It must be written on Visual Basic 2010.By default Pulmon is set to Run on Start up. But you can change it. Click on Settings and uncheck Run on Start up option to change this behaviour. Then click the back arrow to return back from settings window.
Remove Pulmon 2.0
Simply close the program to remove it. A warning box will appear. Click YES. If you have moved the program to system tray, then double click on the Pulmon icon in system tray and close the program.
Make