The creator of Minecraft, Markus Persson tweet this yesterday and it got more than 5000 re-tweets so far. Minecraft was first released on May 17, 2009 and today it has about 42 million registered player and more than 7.5 million paying customers. Minecraft can be played on almost every platform like Windows PC, Mac, Android, iPhone, and even on Xbox 360. But Markus Persson, the developer of minecraft refused the proposal of Microsoft to certify the game for Windows 8.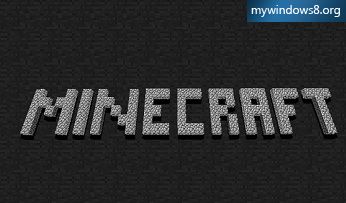 We have seen already that world's leading PC game makers are not happy at all about Windows 8. If a developer want to sell his app on Windows app store, the software must need to pass Microsoft certification. Many developers are not happy with this restriction imposed on a formerly open platform. Though selling games and applications via Windows Store is now optional, but Development community believes that Microsoft will make Windows 8 a closed system and will make it mandatory to sell applications via Windows Store, just like Apple's mobile app store. Markus Persson (AKA "Notch") also think so. So, when Microsoft contacted him to certify Minecraft for Windows Store, he refused the idea. He tweets:


Minecraft is a very popular game and many Minecraft fans will surely not upgrade to Windows 8 if there is no Minecraft for Windows 8 or the game developer suggests them not to go for Windows 8. If some more developers like Persson think not to certify their applications or games for Windows Store, no doubt Windows 8 will surely loose the popularity of one section of customers.
So, there is no hope for Minecraft to hit the Windows Store anytime soon. But if you want to play Minecraft in your Windows 8 PC, well we have a step by step tutorial for you. Read How to play Minecraft in Windows 8? Don't forget to share your thoughts.