Birthday alerts throughout the day in Windows 10 is one of the most irritating features. Even Facebook has birthday alerts but that is a one time event. In fact, every social media sends alerts once a day. But this is not the case of Windows 10. Windows 10 is extremely obsessed being your personal assistant. It leaves no stone unturned to make sure that you don't miss a single birthday.
Other than birthdays, it also provides Holidays of any country, and reminders about meetings. But the most annoying thing about Windows 10 birthday alerts is that it keeps on pushing the alerts with notification sounds through out the day. The notifications appear one by one, on lockscreen as well as on desktop. You cancel one notification, then the next birthday reminder pops up. Since there are both snooze and dismiss features, it sends alerts unless you tap on dismiss on each and every birthday reminder. So, the best option is to turn them off. Remember one thing, turning of birthday alerts will not turn off alerts about important meetings and holidays.So, you can chill!
Steps to Turn Off Birthday Alerts in Windows 10
1. Open the Calendar App from Start menu.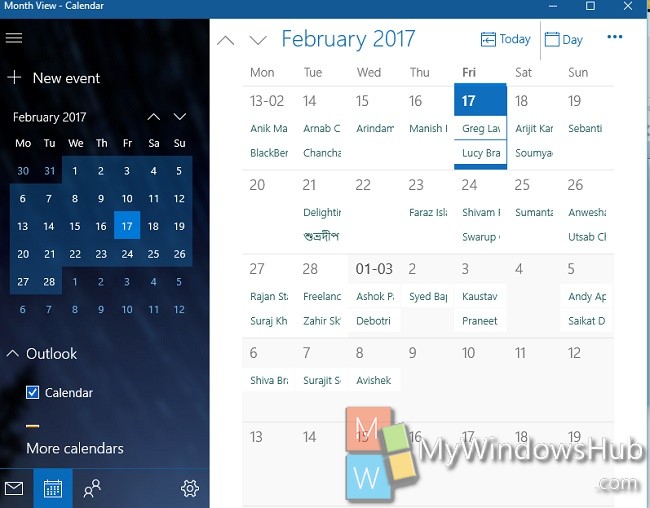 2. In the right panel, the Calendar is there with the Birthday notifications on specific dates. The Calendar app collects the birthday information from your Outlook or Microsoft account.
3. Now go to the left panel. In the left panel, you will find an option called Outlook.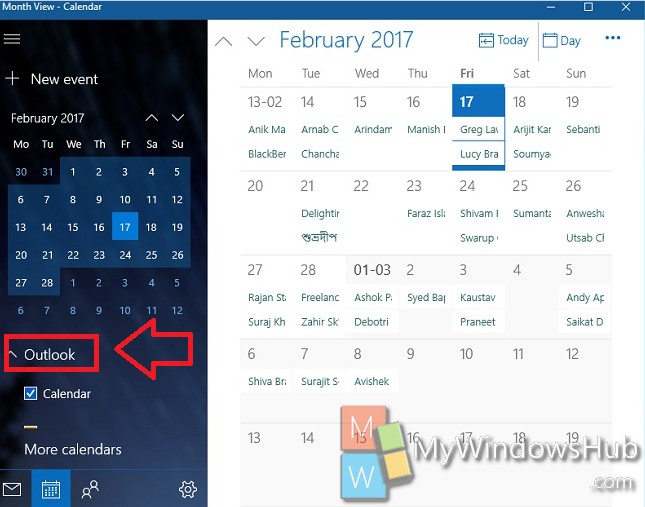 4. Tap on the arrow just beside Outlook to scroll down. You will find Holidays, Calendar and Birthdays with check boxes associated with each of these boxes. Uncheck the Birthday option.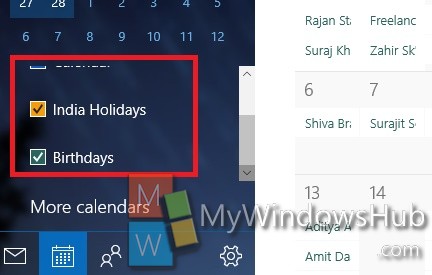 5. The birthday notifications will immediately disappear from the right panel.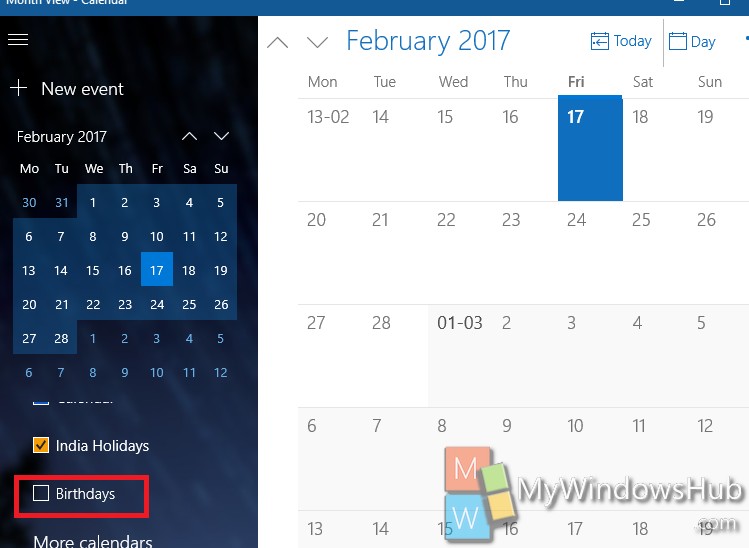 6. Since, I have only one account linked with Outlook, my job is done. But if you have multiple accounts linked, then you have to repeat the process for each accounts.
That's all!