Windows 8 is not yet fully ready to hit the market. We have already seen Developer Preview, Consumer Preview and Release Preview of Windows 8. There are many changes in all of these preview versions. So it is pretty clear that, Windows 8 has been gone though many testing and feedback procedure and there will be much more testing and improvements even after it ships.
There are many Software Limitations when Upgrading to Windows 8 from Windows 7 or Vista, as many third party vendors don't have official support for Windows 8. Though you can Run many old programs and games in Windows 8 but some utility tools like HP Tools, Lenovo Tools, Catalyst Control Center etc. are not yet fully compatible with Windows 8.
Again if you are a hard core gamer, then there is no good reason for you to upgrade to Windows 8. Because at present Windows 8 is the worst Operating System to play High end Windows games. So, there are plenty of reasons not to use Windows 8 as your Primary OS at this moment instead you can install Windows 8 on your spare computer. But if you do not have any spare computer to test windows 8 or playing with new Metro Interface, don't worry, there are some free cool metro themes, available for your Windows 7.
Some top Windows 8 themes for Windows 7
In this article top 5 Windows 8 Themes for Windows 7 are put together into a single post. All themes are tested and free to download.
1. Windows 8 transformation pack 6.0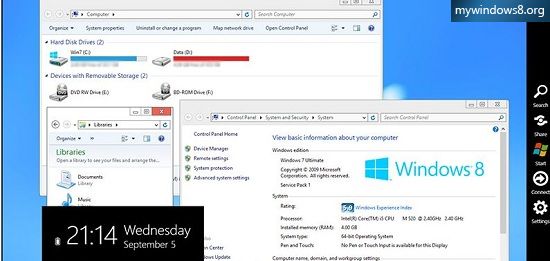 2. Windows 8 Theme – Pulmon 2.0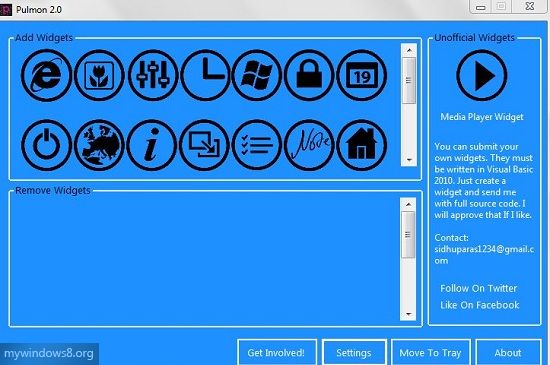 3. Windows 8 RTM Theme for Windows 7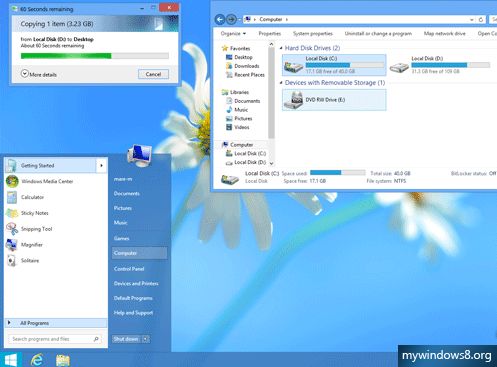 4. Windows 8 Shell Patcher 3.0 for Windows 7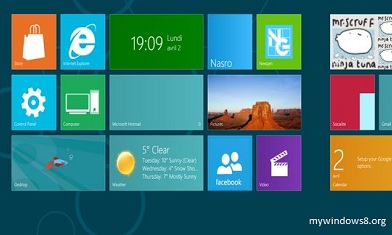 5. Windows 8 Pre-RTM Metro Theme VS For Windows 7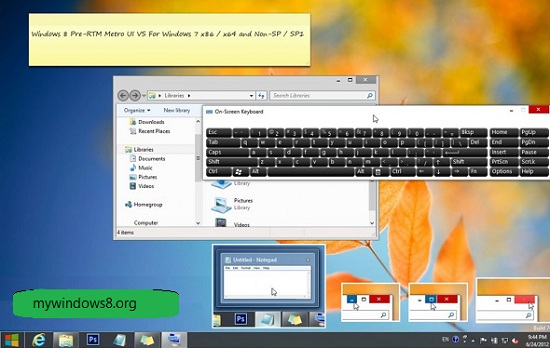 Many more will be added soon. Keep watching this post. Don't forget to leave your views.