If you often forget password of your wireless network or make mistakes in typing your lengthy security key, it can be a hassle for you to connect a new device to your wireless network. In that case there is a feature in Windows 7 and windows 8 that can help you to save the configuration data of a wireless network to a USB flash drive.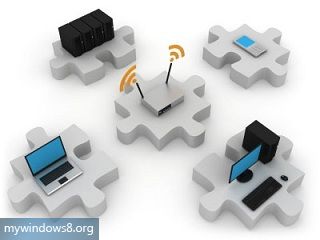 So, after you configure your first Windows 7 or 8 device to connect it with your wireless network, you can back up the network Set up data in your flash drive and then simply use that USB Flash drive to import that settings to another laptops or desktops running Windows 8, 7, Vista or XP to add them to that wireless network. As you do not have the access to the key on a WPA2-Enterprise network (the RADIUS server controls the access to the key on WPA2-Enterprise), this feature will not work on WPA2-Enterprise wireless networks.
Steps to Backup Wireless Network Settings
1. First of all Navigate to
Control Panel -> Network and Internet -> Network and Sharing Center
or
Use the network tray icon in the taskbar to open Network and Sharing Center.

2. Click on Manage wireless networks option from the left pane.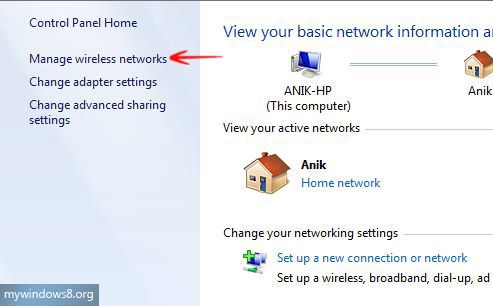 3. In the new window you will see the list of all wireless networks to which your machine ever has been connected. Double-click on that network whose setting you want to store in flash drive.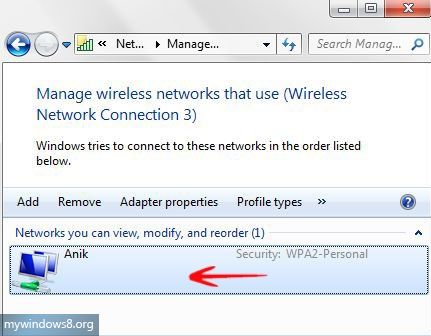 4. New window will open. Click on Copy this network profile to a USB flash drive link.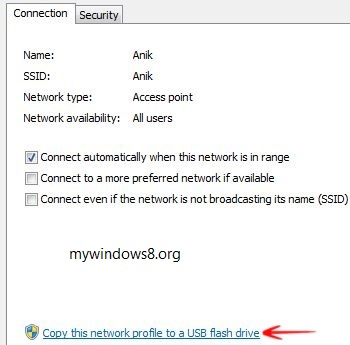 5. Copy Network Settings wizard will launch. It will show the message "Plug in USB drive to continue".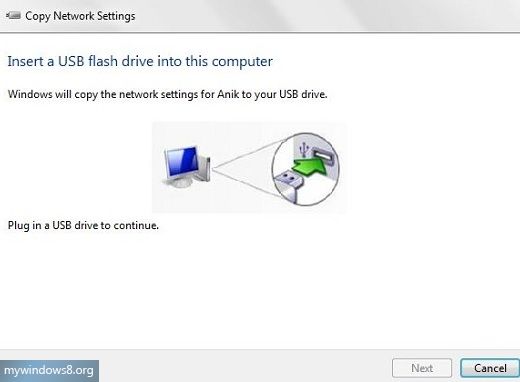 6. Connect a USB flash drive and wait until it asks you to click Next.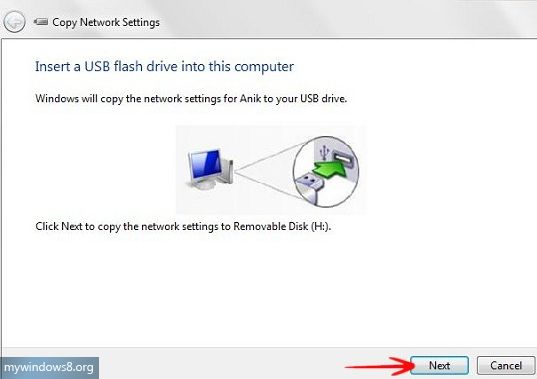 7. Network settings will be copied to your flash drive within seconds and you will see a confirmation message. Now, Close the wizard.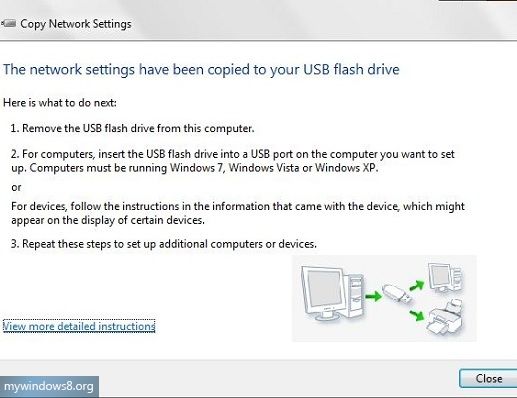 8. Open your USB flash drive, you will find there setupSNK.exe and SMRTNTKY folder.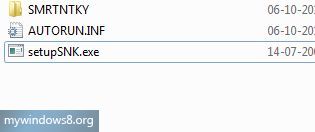 Steps to Import Wireless Network Settings
Connect the USB flash drive with that device (the device must run Windows 8, 7, Vista or XP) which you want to configure to connect to the same wireless network (Anik) and double-click on setupSNK.exe file. Wireless Network Setup Wizard will ask you to confirm, click Yes.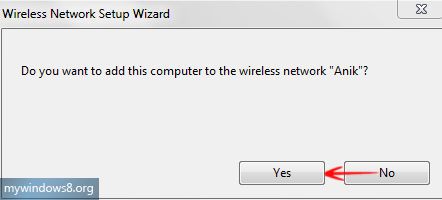 Click OK and you are done.