Cortana and Bing search are deeply incorporated in Windows 10 and Cortana is now a part of the Desktop. The digital assistant includes a pool of customization options and Settings based on the search criteria and preferences set by you. You can handle the Settings straight from the desktop application or create a Desktop shortcut for Cortana Settings. The following tutorial will help you create a shortcut in Windows 10.
Steps to Create a Cortana Settings Shortcut in Windows 10.
1. Right click in an empty space on Desktop, go to New and then select Shortcut.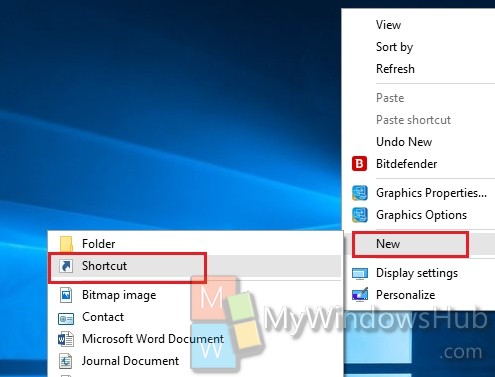 2. In the target field, copy and paste the following text, depending on your requirement
%windir%\explorer.exe %LocalAppData%\Packages\windows.immersivecontrolpanel_cw5n1h2txyewy\LocalState\Indexed\Settings\en-US\CortanaSettings.settingcontent-ms

Click Next.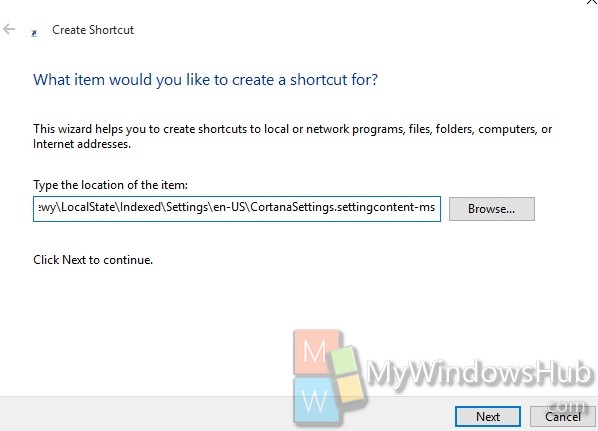 3. Now type the name, Cortana Settings with the specific name. Click Finish.
4. The icon will be created.