Windows 10 is deeply integrated with Cortana and Bing search. When you search anything on Cortana, your personal digital assistant will keep track of the search results and provide suggestions of places, restaurants, business centers based on the location of user, his/her preferences and other factors. If you want to clear all the data of Cortana then you need to clear the data from Bing.com dashboard. The clearing of data is done via Bing personalization. The following tutorial will help you clear data of Cortana from Bing.
Steps to clear Cortana data from Bing Personalization
1. Go to Bing Dashboard.
2. The Bing Personalization page opens. Sign in to access the Personalization.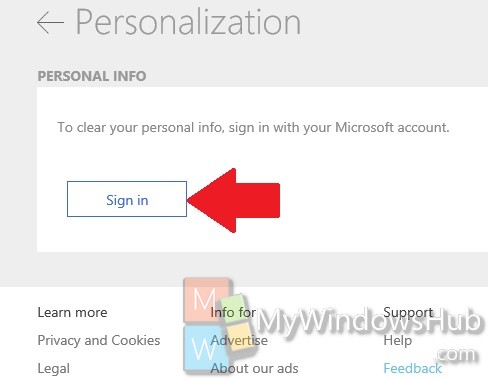 3. Under Search History, tap Search History Page.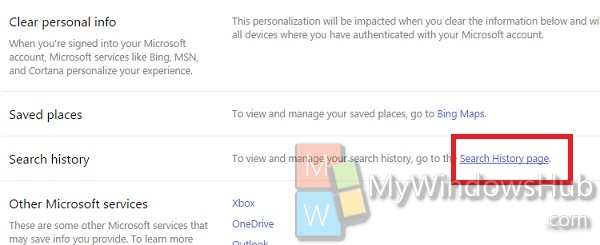 4. Tap Clear All.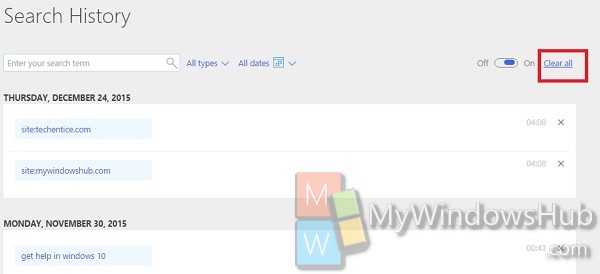 5. Bing will ask for your confirmation. Tap Clear all to confirm.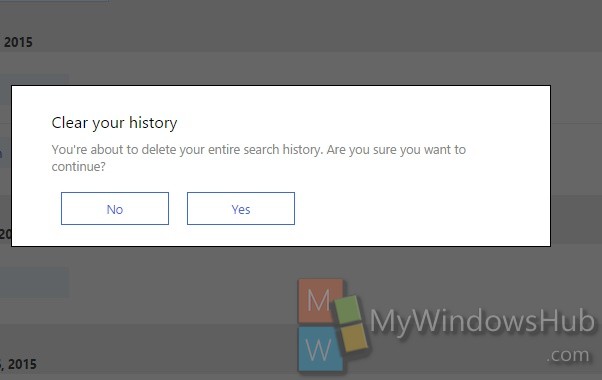 6. If you want to clear other Cortana data, find out the option Other Cortana Data and Personalized Speech, Inking and Typing and tap Clear.