Cortana was first introduced with Windows Phone 8.1. Since, then Cortana has won many hearts, became a household name and finally entered to other OS platforms. Cortana is deeply integrated with Windows 10 and this is now no more a news. Cortana is the artificial intelligence personal assistant for Windows 10 users that respond via voice commands besides text commands. Whenever we open Windows 10 PC, Cortana opens automatically detecting sound input. So here, language is the important factor. Now, you know that a same language is spoken in different accents all over the world. So, if you want, you can change the language. One thing to mention here is that, you can only select those languages which are supported by Cortana. This keyboard shortcut for Cortana setting falls under the Talk To Cortana feature. The steps are super simple and can be accomplished without any guidance. But for new users, here's the simple guideline.
As Microsoft mentions:
Cortana is optimized for specific language and market pairings. She works best when your region and language settings are aligned. The following is a list of regions where Cortana is available and the corresponding language that Cortana is optimized for in each of those regions.
Cortana is available in these regions for these languages:
Australia: English
Brazil: Portuguese
Canada: English/French
China: Chinese (Simplified)
France: French
Germany: German
India: English
Italy: Italian
Japan: Japanese
Mexico: Spanish
Spain: Spanish
United Kingdom: English
United States: English]
Steps To Change Cortana Language On Windows 10 Home
1. First of all, click on the Start button and go to Settings.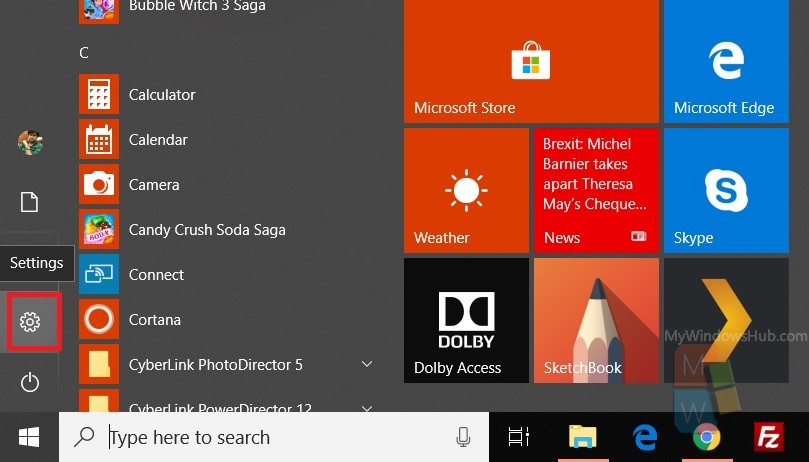 2. As Settings application opens, tap on Cortana. Cortana settings open all sub settings under it.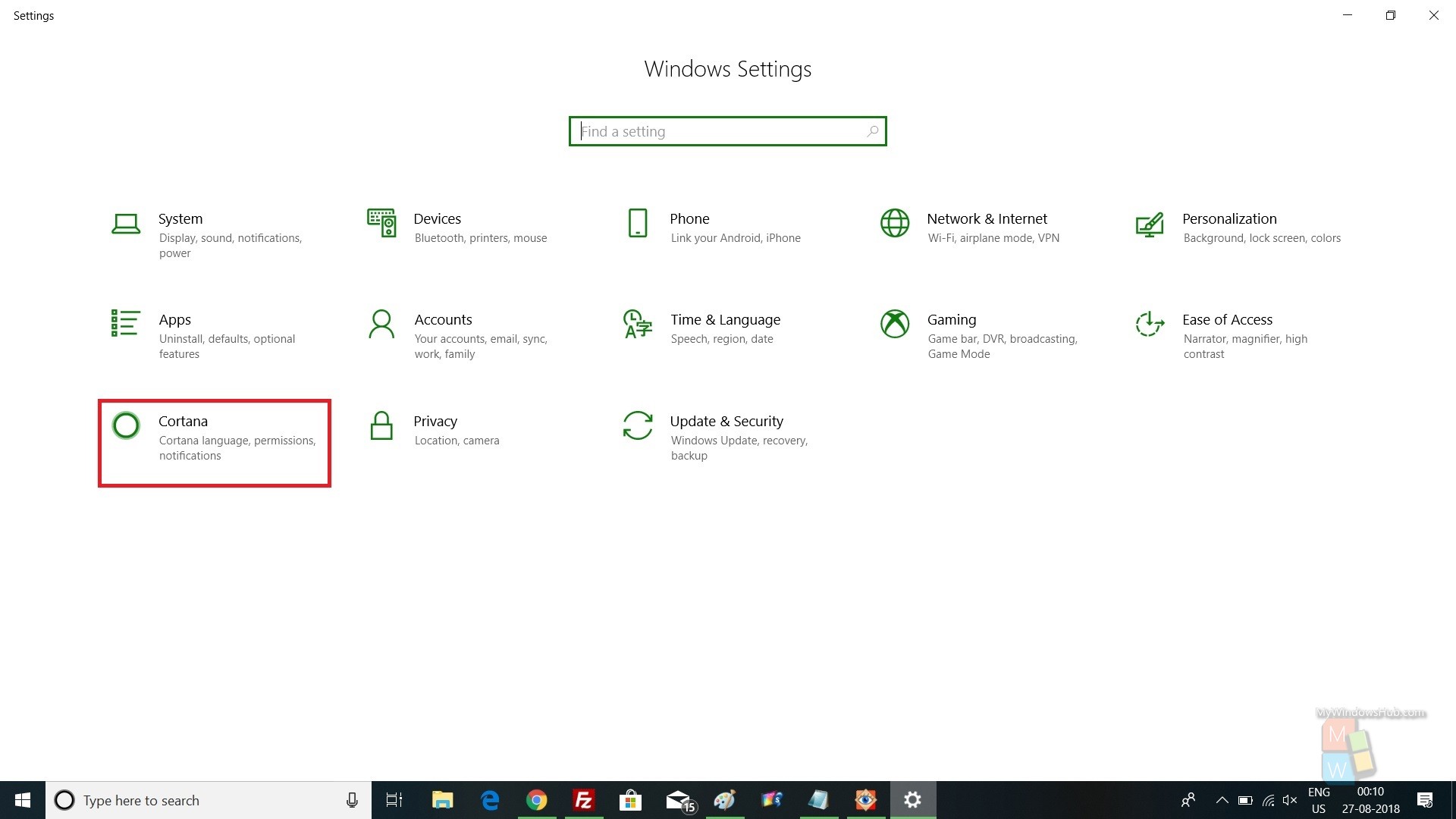 3. In the right panel, you will find an option, "Cortana Language". Under this, there is a drop down menu which contains a list of languages that Cortana supports. The language you have set will also be written below Cortana language menu. Choose the one you require.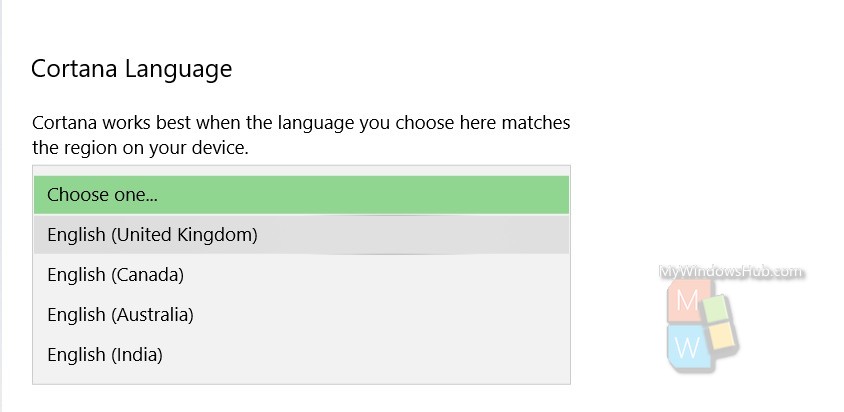 That's all!