The Windows 10 1809 Update has been accompanied with a dreary bug that is considered as the worst bug that ever came with a Windows update. The dangerous bug is deleting user data and affecting both Home and pro versions of Windows 10. Not every user has encountered this bug, but those who have, their life has turned into a nightmare in no time. There is a fix that has been chalked out as of now, but it will work only for Windows 10 Pro users and it will be functional only when applied before updating to the next version.
A Reddit user has come up with the bug. It has not yet been approved and acknowledged by Microsoft. Check out the fix for Windows 10 Pro 1908 version.
Steps To Fix Windows 10 1809 Deleting User Files On Update
1. First of all, open the Local Group policy Editor. You can open it by simply typing in Cortana.
Now navigate to the following location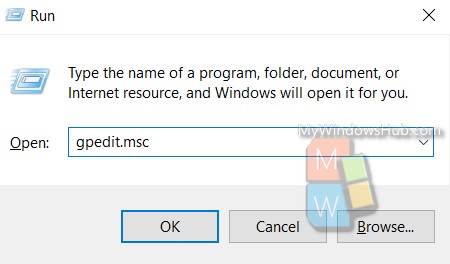 Computer Configuration/Administrative Templates/System/User Profiles
2. In the right panel, check out for the policy called "Delete user profiles older than a specified".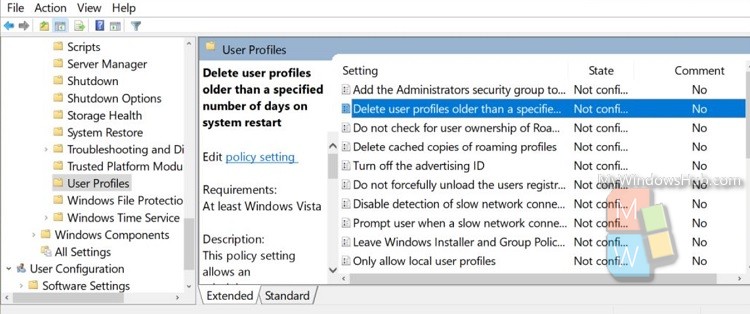 3. Right-click on it and select Edit from the context menu. Set the policy to Not Configured or Disabled.
Some Important Points To Remember
1. That's all you can do. Once you have done, update the OS to the next version. But still, for the sake of your own interests, backup your files and save them to a different media, so that any new bug does not jeopardize your data.
2. If you can, prefer to clean install the operating system rather than going through the conventional Update And Recovery Setting of Windows 10.
3. The better option is to delay the Windows update. You can turn off the update option until a stable fix build lands up.
4. You must backup your files and then restore your Windows 10 to a previous version.
Since, the fix is functioning only for Windows 10 Pro versions, Home users can try restoring to a previous point.