This article will help you to fix a corrupt profile in Windows 8 and Windows 8.1.
What is a User Profile in Windows 8 / Windows 8.1?
User profile is nothing but a Record of user specific data and it define the working environment of a user. The "Record" includes system settings, network connections, display settings, application settings, customization and appearance settings etc. User profile can be compared with a room within a house. As there can be many rooms in a house and they can have different facilities and can be decorated differently. Like that there can be many user profiles in a Windows system having different access permissions and users can decorate their working environment differently from the other users.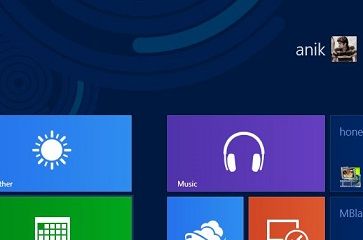 User profiles are very important when multiple users are sharing a computer or a network. A network administrator or system admin can define what files, applications and directories a user can access by assigning different permissions for different users.
There are two types of user accounts in Windows 8. One is Local Account and another is Live Account. You need to have a Microsoft account (Hotmail or live e-mail id) to create a Live Account. Using live account you can sync various information and settings between two Windows 8 computers, having same Microsoft Account.
Steps to fix corrupt profile in windows 8 / Windows 8.1 :
A. Creating a new user account in Windows 8 / Windows 8.1
1. Press Windows Key + Q to open the App Search pane and type cmd.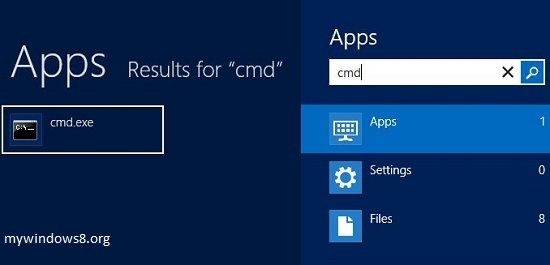 2. Now, Right-click on cmd.exe from the result and select Run As Administrator.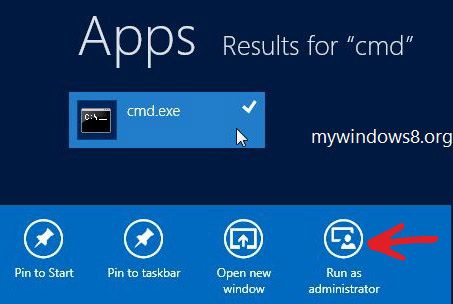 3. User Account Control or UAC dialog box will appear, click on Yes.
4. Type
net user username password /add
and hit Enter.
**[Replace 'username' and 'password' with your desired username and password]**
B. Copying old files to newly created User Profile :
First of all make sure that you have unchecked Hide protected operating system files and Hide extensions for known file types from Control Panel>Folder
View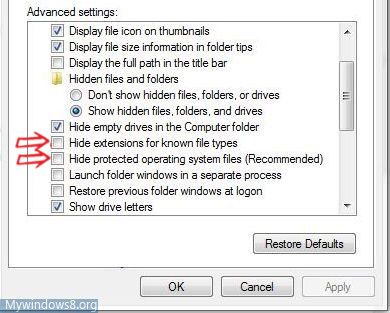 1. Go to
C:\Users\(Your-Corrupted-Profile-Name)\.
C: can be different according to the drive, where you have installed Windows 8.
2. Copy all files except three files :
NtUser.dat
NtUser.ini
NtUser.log
If you cannot find the last file then there will be two log file with .LOG1 and .LOG2 extensions.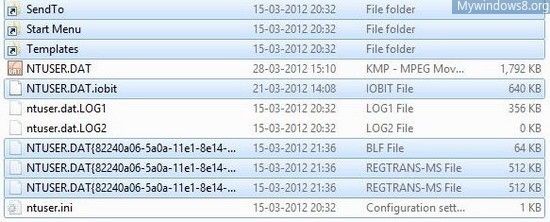 3. Go to C:\Users\(New-User-Profile-name)\
4. Paste all those copied files here.
Now delete the corrupted profile. You have successfully transferred all information and settings of the corrupted profile to the newly created User Profile.