This tutorial will help you to enable or disable AutoPlay feature in Windows 8. This tutorial is equally applicable for other versions of windows, i.e. Windows 7or Windows Vista.
What is AutoPlay?
AutoPlay feature automatically launches the software, needed to access and open the contents of peripheral devices like Digital Camera, Memory cards, USB storage etc., when they are connected to computer. So, the main aim of AutoPlay feature is to simplify the use of different "plug and play" devices. Windows users can also configure their desired applications to open a particular type of files during AutoPlay action. For an example if you select VLC to open an .mp3 file during AutoPlay event and you connect a USB device having an .mp3 file, then the .mp3 file will be automatically played with VLC, assuming AutoPlay feature is ON.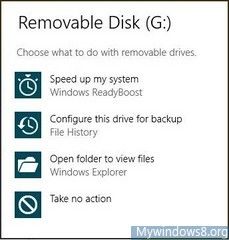 In some cases this AutoPlay feature may seen to be annoying to many users. You can easily disable this AutoPlay feature. Follow the steps below.
Steps to Disable Autoplay :
1. Press Windows Key + Q to open the App Search pane and type Control Panel and select it from the search result.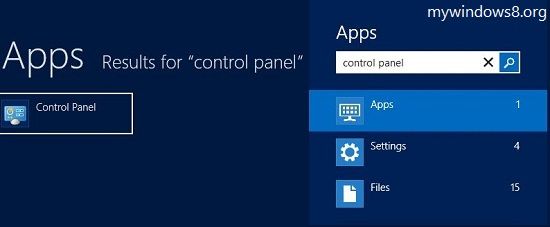 You can also press Windows Key + X and select Control Panel from there.
2. In Control Panel window select Hardware and Sound option.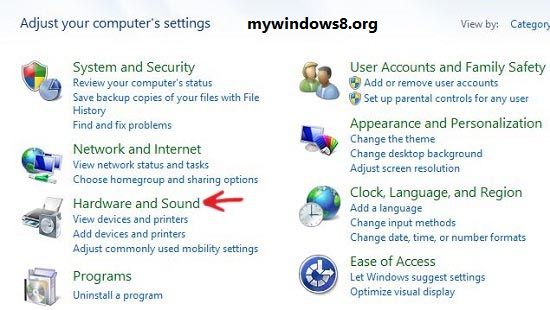 3. Next, select AutoPlay option.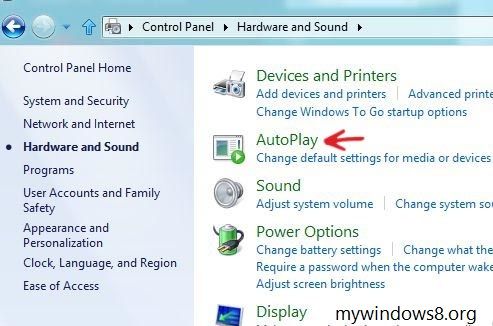 4. In AutoPlay settings un-check Use AutoPlay for all media and devices option and click on Save, to disable AutoPlay feature.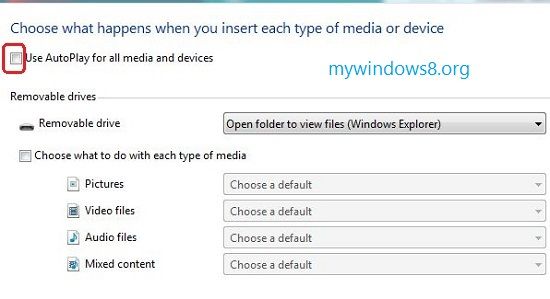 Revert the process to enable it again. That's it.