This tutorial will show you how to create Windows 8 User Account without Using Email address.
With user accounts, sharing a single PC by several users is possible. Each user can set up his/her profile as per their requirement, they can customize their wallpapers, change the settings and preferences. With this account they can also restrict the use of certain applications and files to themselves i.e. no other user can access their installed applications and files.

These properties of an user accounts has been common for previous versions of Windows too but there are certain features that are unique to Windows 8 only.
In Windows 8 you have an option to create two types of accounts, 1st is a local account for a local machine and the 2nd one for a Microsoft Account, this Microsoft account is accessible form each and every machine in the world using the World Wide Web (www). To create a user account in Windows 8 follow these few simple steps.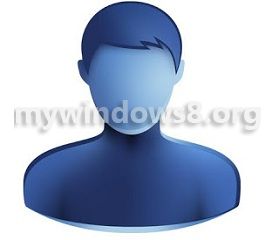 Steps to create User Account without Using Email Address in Windows 8
1. First of all you need to go to the computer settings, to do so press Windows + C keys to view the start menu start bar, click on Settings.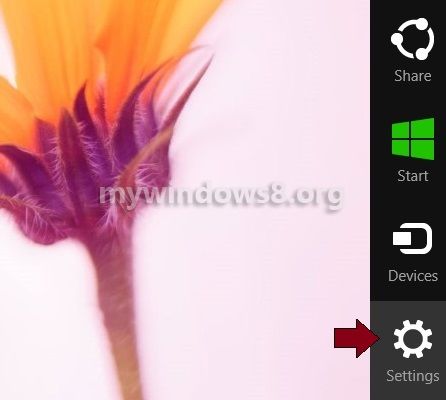 2. Over there you find a "Change PC Settings" option, click it.

3. Now, in the PC Settings window click on "Users" and after clicking it you will find a option to create a user in the lower right corner of the window.
Click it and a "Add a New User" window appears. Click on "Sign in without Microsoft Account" to create a local user.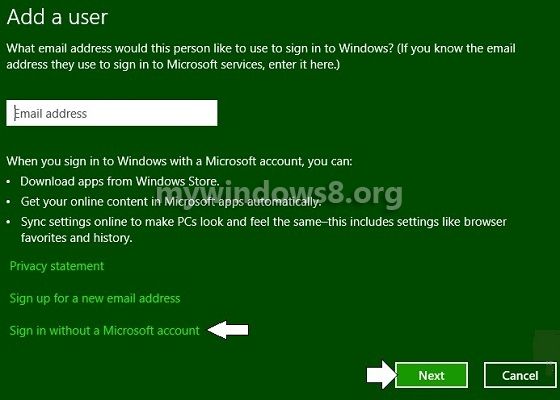 4. Now, In the new window you will find 3 buttons 1st to create a Microsoft Account, 2nd to create a Local Account for the Local PC users. Click on either of the two options
as your need.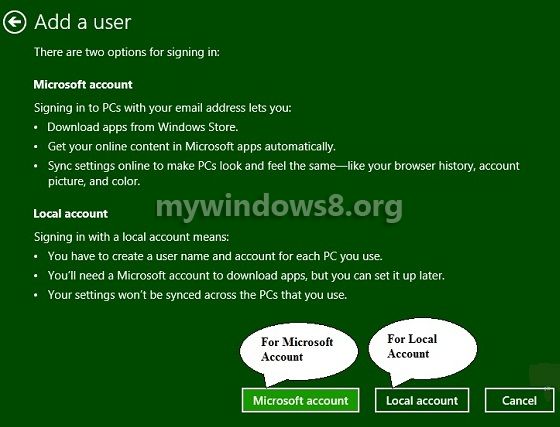 5. For creating a local user click on the Local User button and in the next window fill in your credentials to complete the process.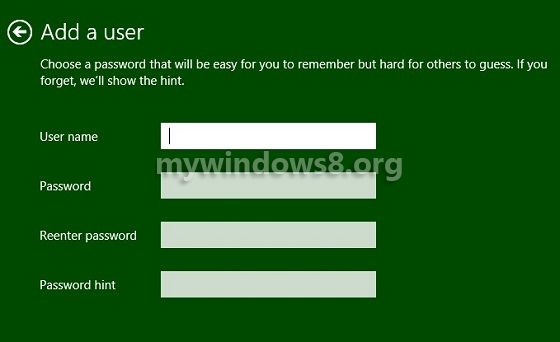 6. For creating a Microsoft account click on "Microsoft account" button and in the new window fill up your credentials to complete the process.