SkyDrive also known as the Windows Live SkyDrive is an online niche for your personal documents including photos, videos, music, books and so on. SkyDrive comes with Windows 8 and Windows RT but is accessible to users having Windows 7, Windows Vista and Mac OS Lion also. SkyDrive is a 7 GB personal cloud which enables you to store your personal favorites and access them anytime anywhere and from any tablet, phone. Since it is an online hosting service, so once you store you documents in the SkyDrive, there is no more any hazard of carrying your laptop.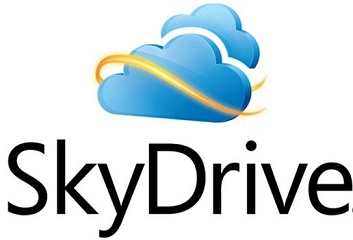 On the stead you can just pop into your personal files from any tablet, any smart phone just with the aid of a Microsoft live SkyDrive ID and a high speed internet. So you got an idea of what is foremost required for taking SkyDrive in effect. Some more specifications are there which I let you know; You ought to have an operating system with a 32 bit or 64 bit Windows 8 or RT or 7 and Windows Vista with Service Pack 2 and the corresponding platform update. Mac OS X 10.7 (Lion) or Mac OS X Mountain Lion and some few predecessors are also admitted with this facility. Minimum 1 GB RAM and a processor speed of 1.6 GHz or Intel based Mac Computer and a minimum resolution of 1024×576 is a must. So you see how easily you can share, edit and update documents by using SkyDrive. Moreover you can also back up My Documents folder to SkyDrive in Windows 8.
Steps to automatically backup My Documents folder to SkyDrive
1. Download SkyDrive client software first. After downloading, install the software and you will see SkyDrive folder has been created in the location C:\Users\(User name) as shown in the following image.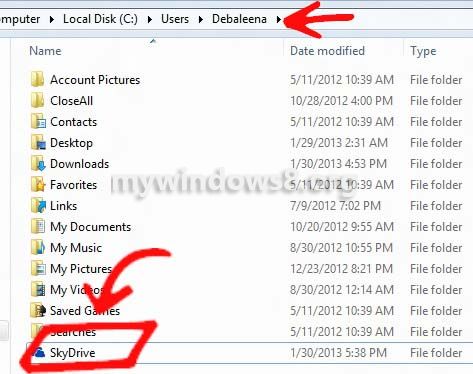 2. Now go to the following location C:\Users\(User name) and look for My Documents.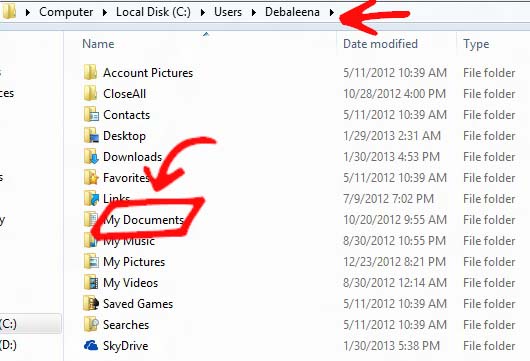 3. Right-click on My Documents and go to Properties .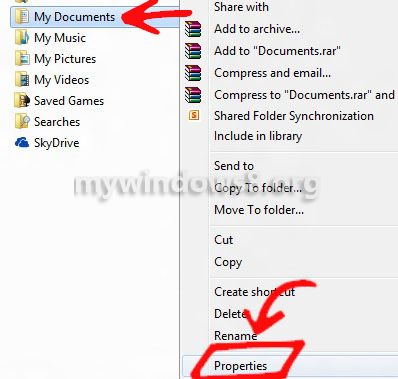 4. Go to Location tab. Click on Move.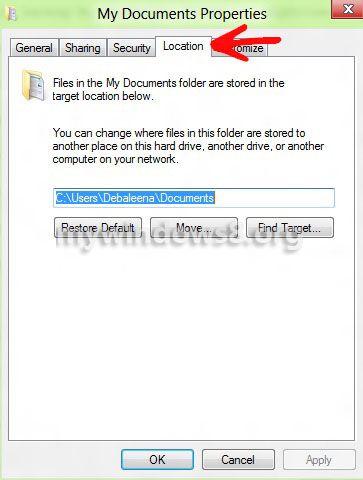 5. Navigate to the location of SkyDrive i.e. C:\Users\Username and click on Select Folder.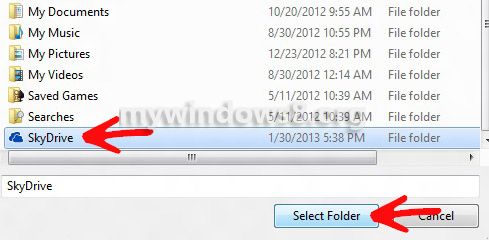 5. Now click Apply and then OK.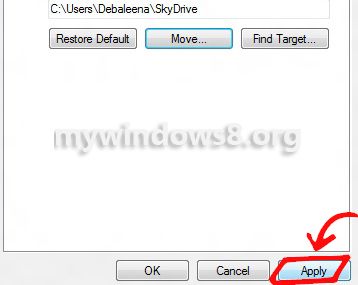 6. A confirmation message will pop. Click Yes to confirm.