This article will help you to edit Windows 8 Charms bar. Charms Bar of Windows 8 or Windows 8 RT definitely adds extra charm to your device by helping you do things like using apps, searching and sharing easily. The charms bar is usually located in the right side of the screen of your gadget and it implemented keeping the touch technology in mind. The 5 elements in the bar are known as charms and hence the name. The five charms are Search, Share, Start, Devices and Settings.

SearchThe Search option lets you search Apps like Mail, Messenger, Control Panel, each and every settings and files on your computer.
Share Share your personal files and documents over social networking sites like Facebook Live Messenger etc.
Start Takes you to you Start Screen, or to you previously opened App if you are on the Start Screen.
Devices Lets you connect and find external second screen or device.
Settings Helps you to alter and customize all settings of your PC.
You can open the charms bar just by taking the cursor to the right topmost corner of the screen or tap with your finger at the top right corner of the touch sensitive tablet screen. Another alternative or shortcut keys are Windows + C.
Steps to customize Charms bar
To customize the Charms bar, you must download a third party application called My WCP Charm Bar Customizer. You can download it from HERE. Now after opening the software application a screen will pop. You'll get various options to alter the settings.
1. You can browse and select you default icons, edit the UI file of the Charms bar.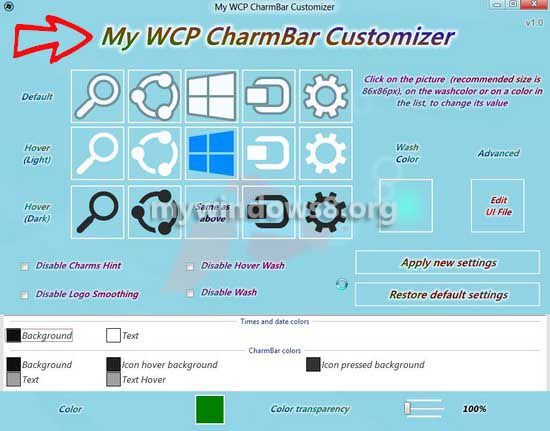 2. When you select the first option, click the picture you want to change and then go to the location of that icon.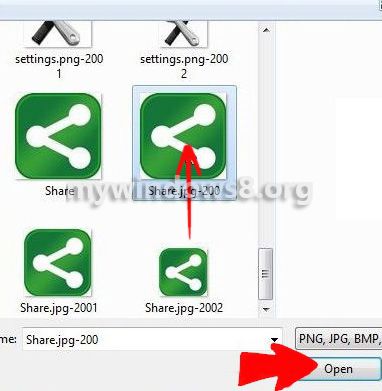 3. If you choose the latter option, click on Edit UI. Edit UI file as you wish and after completion of the editing part, save the file and the change will be effective.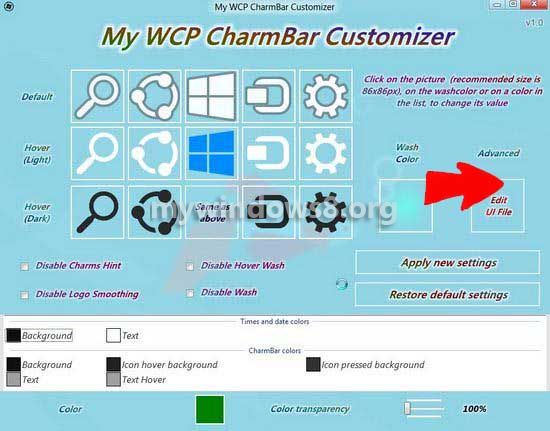 4. Click on Apply New Settings to complete the procedure. Anytime, you can switch to the default settings, by click on Restore Default Settings.