Windows Phones once beat BlackBerry and occupied third position in smartphone market. This came as a big news as the newbie Windows Phone 8 were amid mixed reviews. At that moment such a progress was really appreciated. Now after few years, when Nokia has been officially acquired by Microsoft, questions arose if the market will remain the same without the brand name of Nokia. In Asian countries and Africa, the popularity of Nokia was the highest and at such a flourishing market, the sudden vanish of the huge brand Nokia was a risk to the market in all sense.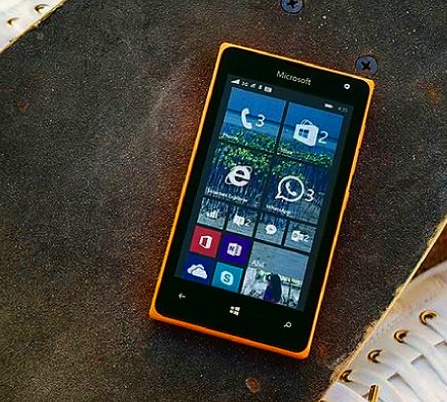 But surprisingly it was found that the acquisition made no difference in the smartphone market. In the last fiscal Quarter of 2014 and the first quarter of 2015, the sale of Windows Phone escalated quickly and trebled in Pakistan beating the sale of iPhones. The sale of Windows Phones is not good at USA but the newly budding market of India, Pakistan and other parts of Asia, the same has increased remarkably.
Patrick Mercanton, head of marketing for Near-East, North Africa, Levant and Emerging Asia for Microsoft Mobile Devices said," Considering our primary goal is to enhance the growth of the Windows Phone ecosystem through Lumia smartphone activations, it certainly is a great achievement for us and showcases the appetite in Pakistan for a third smartphone ecosystem other than Android and iOS".
Patrick said that Microsoft was well accepted in Pakistan and the business is great in Pakistan too. Near-East and North Africa region Windows Phone sales have doubled sales year on year in a number of countries and that the Lumia 535 was a best selling handset in Pakistan in the $100-$150 segment. According to Patrick, Lumia 535 is found to be the best selling Lumia ever in the region.
Microsoft is soon releasing the dual SIM Lumia 430 at an affordable price which will further boost the Windows Phone market.
Patrick was asked how Lumia is different from others. He said:
Microsoft Lumia devices offer Nokia's build quality with the latest Windows OS and interface. Their design is robust, vibrant, colorful, and engineered for optimal efficiency. They simply stand-out in a sea of Android devices. The Tiles interface is unique; and studies have shown that after just a few hours of getting used to the new interface, the wide majority of consumers prefer it.