A tech news channel has leaked an information that Windows Camera app for Windows Phone is adding Panorama function very soon. The new panorama update will bring the version number to 2016.515.11.0. It's not yet clear as when the update will roll out.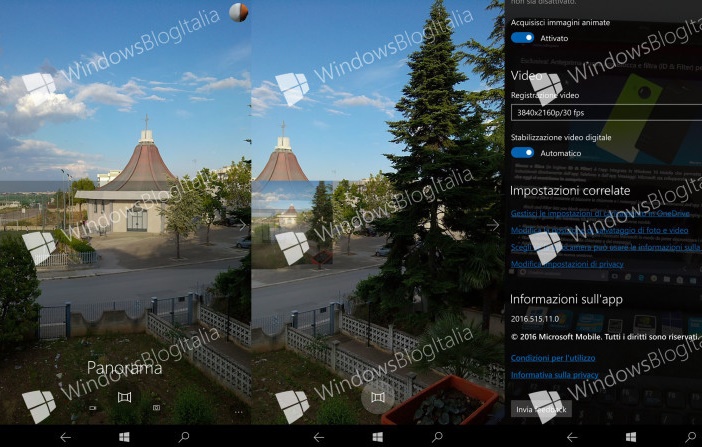 The feature used to exist before as Lumia Panorama which was the modified version of erstwhile Nokia Panorama. For some unknown reasons, Microsoft ended support for the feature on October 30, 2015. The company however promised to add some features in course of time and it seems that time has come that Windows app is integrating new features.
WindowsBlogItalia reported that the Panorama function will be incorporated as a dedicated button in the camera app. The panoramic photo can be captured by holding the phone in a vertical position. The user then just moved the phone from left to right to create the panoramic image. Some new features like slow motion video capture, Rich Capture were added to the app.
It's been reported that Lumia 950 and 950 XL will be receiving the new Panorama function. Later on other devices will get the feature.