Registry Editor is one of the pillars of the UI of an operating system. Normal users may not need to open the Windows registry quite often but users who deal with learning and researching different aspects of a registry file use this almost everyday. Even tech savvy people who love to create new registry files for performing different functions. The Windows registry appears like a tree and each key lies within its main key. However, not going in details about Registry Editor, this tutorial will take you straight to bookmarking registry key. If you are a novice users, handling registry editor for the first time, chances are that you may not lead to the correct destination. So one solution is bookmarking the key are are using frequently.
Steps to Bookmark A Registry Key In Windows 10
1. Press Win+R to open Run window. Type regedit and hit Enter. This will open the Registry Editor.
2. Now navigate to the registry key that you frequently need.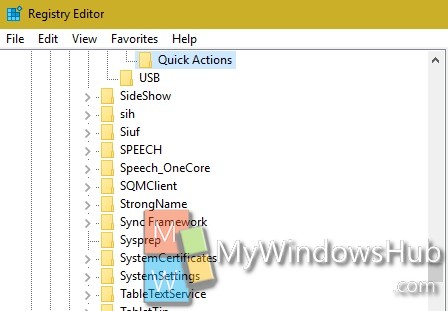 3. Select the registry, go to Favorites and click Add to Favorites.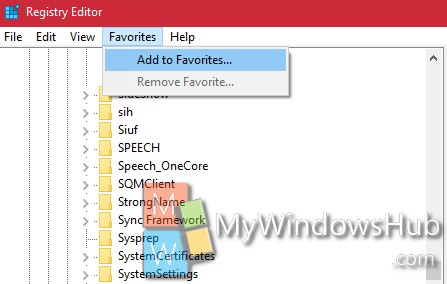 4. The registry key can be accessed in Favorites. One thing you have to remember is that you can't bookmark a folder this way but if you need to jump to a particular folder, create an empty registry entry in it and add it to favorites.
5. If you want to bookmark Windows Registry Editor, then open it. Right click on the taskbar icon, and select Pin to Taskbar.