Microsoft has introduced many lucrative offers to draw mass attention towards its new operating system Windows 8. Windows 8 is quite different from its predecessors. Change is good but sometimes users do not get much confidence to adopt a new product leaving there habits. Even an expert may find some troubles to operate Windows 8 if he is using it for the first time. We have already seen that minimum hardware requirement for Windows 8 is same as Windows 7. According to Microsoft, Windows 8 is not only graphically advanced but also smarter and faster than windows 7. It is a very difficult job to improve graphics and system performance both at the same time. If Microsoft's demand is correct, then no doubt Windows 8 will be a great choice for every type of users.

Users will not able to experience all these advantages of Windows 8, if they do not use it. So, to encourage existing Windows 7 users to use Windows 8, Microsoft has introduced many upgrade offers. The one time upgrade price is kept so less, that a user do not hesitate to upgrade to Windows 8 thinking that, it may be a waste of money. It is no doubt a good marketing tactics of Microsoft to bring its new product into the spot light.
Some Windows 8 upgrade offers
Offer 1: If you have already purchased a PC preinstalled with Windows 7 Home Basic, Home Premium, Professional, or Ultimate on or after June 2, 2012, just go to windowsupgradeoffer.com and register. They will send you an email. There you will find your promotion code, purchase instructions and other details when Windows 8 Pro is available. You can then download and install Windows 8 Pro on a compatible PC with Windows Upgrade Assistant. Plus, this offer includes free Microsoft technical support for 90 days.

This Offer is valid from June 2, 2012 to January 31, 2013. The upgrade price is about $14.99 or 699 INR. It will vary by region and is dependent on a variety of specific factors like exchange rate, local market conditions, local taxes, duties, fees and other pricing considerations. You will get the pricing details for your country HERE
Offer 2: If you have purchased your Windows 7 PC before June 2, 2012, this upgrade offer is for you. This Windows 8 upgrade price is $39.99 while a fresh copy of Windows 8 Pro will cost $69.99.
First go to Microsoft's Windows 8 site and click on Download Pro for $39.99 button.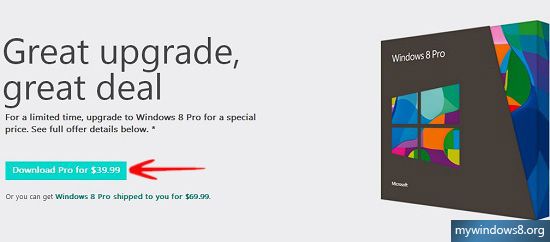 Windows8-UpgradeAssistant.exe will be downloaded. Run the .exe file. It will start checking compatible apps and devices.

After the process you will get a report on your compatible apps and devices.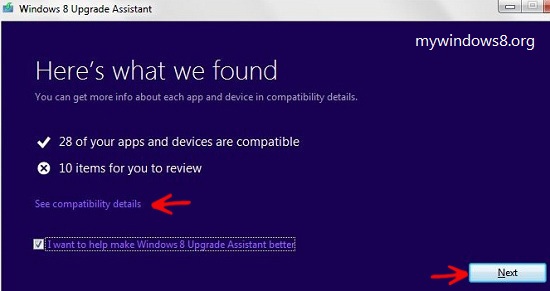 Click on See Compatibility Details to get an detailed report. Here you will get a detailed report on which apps are not compatible with Windows 8 and which apps you need to reinstall after upgrading your system to Windows 8. Click Next.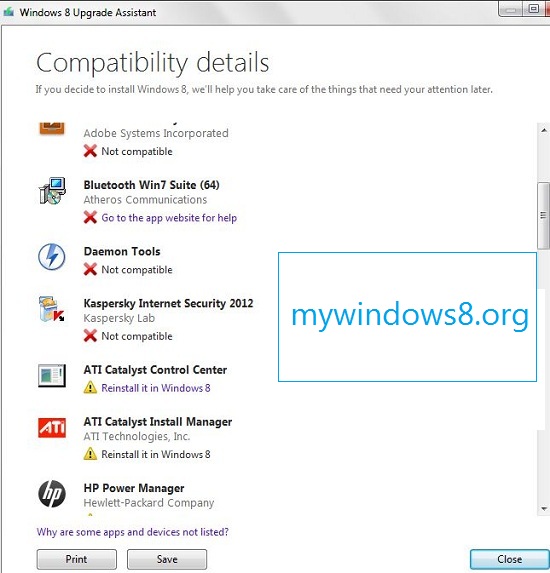 Now, choose what you want to keep and hit Next.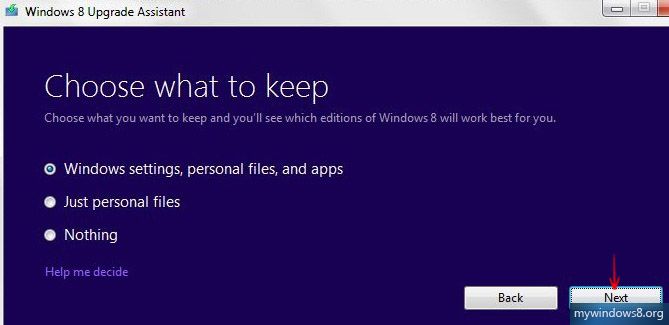 Now, you will see the price to upgrade your system in your local currency. Click on Order and follow the instruction to upgrade your system to Windows 8.