The article discusses how to upgrade HP Printers Drivers so that it can be compatible with Windows 8 operating system.
Of recent, Microsoft has released Windows 8 and many of you might have already switched over from Windows 7 or by now performed a clean installation. However, if you have brought your printer prior to the release of Windows 8, you would be required to find and download the latest printer driver.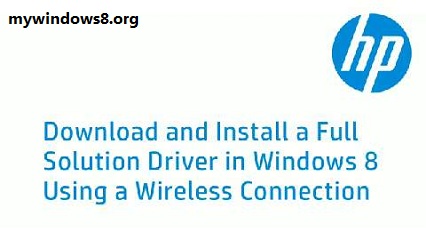 Though one can easily search the same on the Internet or go to the official HP software and drivers page for downloading latest Windows 8 drivers for HP there lays much easier ways to download and install Windows 8 compatible print drivers for your HP printer. All that is required is to download and run HP Printer Install Wizard software. HP Printer Install Wizard for Windows automatically identifies the HP printer and then the downloading and installing of latest HP printer software and drivers are carried out.
You are now required to download and run the software on the newly installed Windows 8 on your computer. Now through USB cable, connect your printer to the PC and power on your printer. Then to download follow the instructions on your screen and finally install all the necessary software and drivers for your HP printer.
The Printer Install Wizard functions with printers attached with a USB cable or with a wired (Ethernet) or wireless network connection. Nevertheless, if you are required to connect your printer tirelessly though it is not on a wireless network connection. In that case, you need to connect your printer temporarily, with a USB cable to run the wizard.
It's advisable that the PC-owner should download the HP Printer Install Wizard software from official HP website.
Note: As Windows RT operating system does not support HP Printer Install Wizard, you need to visit the HP software and drivers page to manually download the Windows 8 printer driver.