Microsoft has low budget OEMs of Windows, like Windows 8.1 with Bing. Windows 8.1 with Bing is quite similar to Windows 8.1 but the only difference is that the user of the OEM will not be able to change the default search engine from Bing to any other. This is meant for the entry level machines and the licensing cost is also very low. The computers are aimed at competing with Google's Chromebook so that can grab the low end markets also.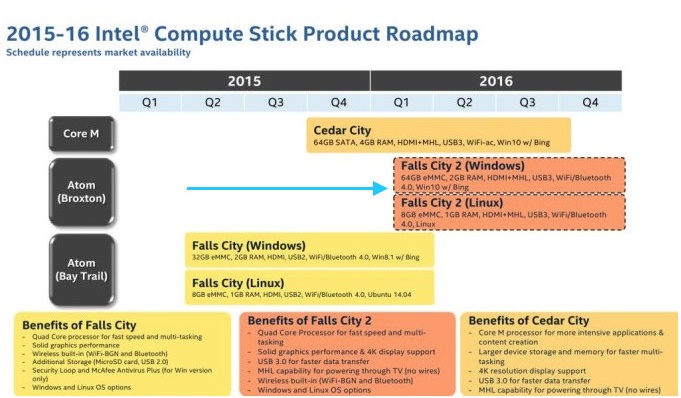 Now the news is that this SKU of Microsoft will be arriving for Windows 10 also. Recently Intel revealed its roadmap for the processors for Compute Stick, that will be coming up this year. The roadmap mentions Windows 10 with Bing.



It mentions that when 'Falls City 2' arrives, it will be designed for Windows 10 with Bing. Even Windows 10 with Bing will be limited to OEMs only. This means if you wish to get hold of the Bing integrated Windows 10, you'll have to buy the hardwares with pre-installed OS as well.
Windows 10 will roll up in the market from July 29. Users who have purchased Windows 7 and Windows 8 will get Windows 10 as a free update in their devices.