Microsoft had received many requests for improving the Outlook.com experience from users via the Insider Program and feedback mails. One of the major requests being made to Microsoft was to integrate Skype with Outlook.com. Hence, Microsoft started the Skype integration with Outlook.com. The version of Skype which is available for users to implement is still in the beta stage and requires more improvement.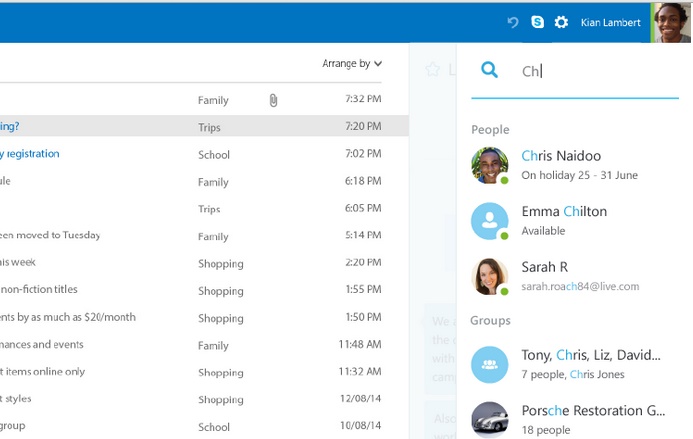 If you have an account at Outlook.com, you can open your Outlook Mail and can find the Skype sidebar in the right panel of the screen. This panel will give you information about the friends who are online, you Skype contacts and a search bar for you to search your contacts. New users can just tap on the magnifying glass in the sidebar in order to search contacts.
You can see your offline messages, make a call to your contacts by tapping the call button or chat with them. It's all inside your mail inbox. This makes you accessing Skype chats and contacts simultaneously with the mails.
Microsoft is still open to your suggestions. If you have any idea of improvement you can post your feedback on the Skype Community.