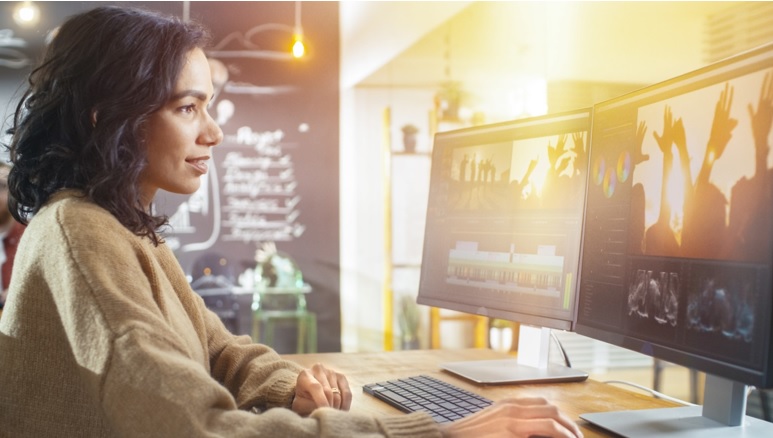 Right now, close to 2 billion visitors check out YouTube videos each and every month. 
Because of this, you'll need to stay ahead of the curve when it comes to your content creation strategies. It's important that you take the time to not only buy some great video equipment but also get your hands on the best editing software.
A lot of people are turning to Macs for their multimedia needs, but what if you have a PC?
Read below to learn what to use to edit videos on your PC.
1. Adobe Premiere
It's important that you get your hands on a software platform like Adobe Premiere for your editing needs. While Mac users often turn to platforms like Final Cut Pro, Adobe Premiere is one of the best platforms that are the cream of the crop for PC users.
Adobe is one of the best companies for any sort of multimedia projects that you are putting together. They took over the world of image editing with the PhotoShop platform and other pieces of software.
As a bonus, you can use Adobe Spark Video to create free intros for any of your videos. 
2. AVID
Avid Media Composer is yet another platform that people can use when they are creating professional video projects.
The editing potential for this platform is great because you'll have fast editing that you can put together seamlessly. This software is great because it features specs like OpenEXR decoding ACES (Academy Color Encoding System).
With the up to date versions, you will also be able to collaborate with other editors and creators online so that you have all hands on deck when putting together any of your projects.
3. Pinnacle Studio
For PC users, Pinnacle Studio is one of the best software platforms that you can use.
People love this platform because it is inexpensive, but still gives you a lot of the features that you will find with the more professional-grade systems. It features all of the tools of the trade that you need, such as multi-cam editing and VR.
4. DaVinci Resolve
A lot of people use this software platform because of its rendering and shading capability.
With this software platform, you can use it to create everything from real estate videos to architecture videos. People use this software for all sorts of projects, and you'll have no issue putting out a video on a regular basis.
5. Openshot
This is a graphically intuitive platform that you can download for free online.
It's available for all major platforms, including PC. You can get up and running with it quickly because of its drag and drop interface and the ability to add lots of effects and animations.
When you need a low-entry software editing platform that is still powerful, you can't go wrong with Openshot.
Know What to Use to Edit Videos
Now that you know what to use to edit videos, you'll want to get your hands on the right platform.
By using the video editing platforms above on your PC, it'll help you with everything that you need. Consider these tips and check out more of our content so that you're able to handle all your PC needs.