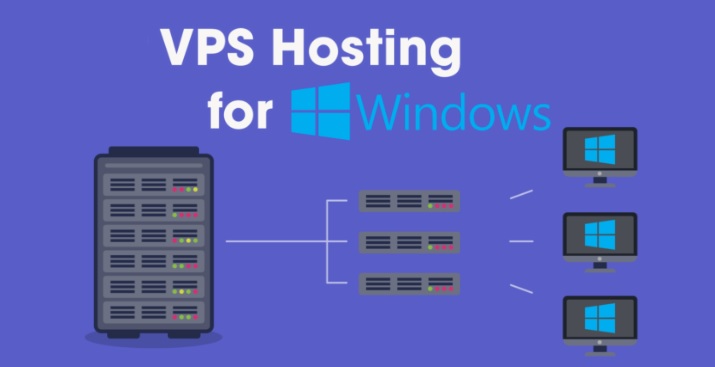 What is VPS?
VPS is the abbreviation for Virtual Private Server. It is a private network exclusive to yourself and such service provides you with a certain abstraction for your resources. It is like having a particular server for your work, but virtual, like a part of the physical server meant just for your work which you have access to and can work by designing it according to your work only. While your focus is needed to be just by working out your project well and good, the other stuff like backend business, physical server, speed, stability, and uptimes are all maintained.
Also Read: A Comparative Analysis Of VPN And VPS
VPS lies somewhere between shared hosting and dedicated servers. As we discussed, it can be used for dedicated work or only your project, but at the same time, having to share some resources as well. VPS hosting seconds the scalability issues and that of limited resources. You can happily share the server, with the utmost control of your work or project. It is as similar to VMware or Virtual Box when you can configure a different OS on the same device without having to restart the system again. VPS web hosting works similarly, that one server allows different virtualized OS's to run on it with the concept of a virtualized system through dedicated servers. There are two types of VPS, Unmanaged VPS, and Managed VPS. Unmanaged VPS is mostly recommended for owners who are upskilled with technical knowledge, as the owner himself has to take care of installation and management of software, dealing with security threats, backups, configurations, and also to some extent take care of the hardware failure. While owners with less technical knowledge can take-up managed VPS, where everything is taken care of by the web hosting provider.
Also Read: Linux VPS vs. Windows VPS
Earlier, we discussed how virtual private hosting or VPS is somewhere between shared hosting and dedicated hosting. Now this time, let us take it this way, it comes with the benefit of both shared hosting and dedicated hosting. Depending on the operating systems, there are two types of VPS, Linux VPS hosting and Windows VPS hosting. A VPS hosting usually keeps its copy of the OS and the purchaser has to work according to compatibility with the OS. Most people go with Windows VPS but choosing a reliable and at the same time affordable VPS is a challenge. If you just Google for a Windows VPS you will find plenty of hosts with numerous attractive offers to provide you a VPS whose background you may not be aware of, and that's a huge, confusing, and risky list to choose from. This can come easy to you if you invest some time in learning a little about how Windows VPS can help you do better.
Advantages of Windows VPS Hosting
Let us get into the advantages of Windows VPS Hosting:
Pocket-Friendly Investment
As a business owner, you would first look into something that would not drill a large hole in your pocket. Hence, a cheap Windows VPS plan will help you upgrade your existing hosting plan with the increased traffic to your website. You can find various deals as low as around Rs. 2000 per month.
Dedicate Resources (No Sharing)
In the case of shared hosting, your resources are not dedicated and available for sharing. So when there is a load of traffic on the website, this might be a threat as an ample amount of resources might not be available, which can lead to a drop in revenue with having to deal with it. But in the case of Windows VPS, you have dedicated resources that are not shared with other projects on the same physical server. Your website runs smoothly without anyone intruding on your work and thus your users get an amazing experience.
Denser Security
Since you use a virtual private server for your project, which dedicated just for you, it is safe and secure from any threats or breach if any, on other projects on the same server. The data remain safe from threats, provided you have taken measures for acting against any security threat occurring directly to you from any other resource. Any security threat is not penetrable into other users on the server.
Master of the site
Yes, when you use Windows VPS, you get better control over your site. You have full administrator access to all settings in the system and painlessly ensure that your project works smoothly as required and demanded by you.
Increased Speed
When compared with other hosting, Windows VPS hosting decreases the downtime, allowing users to access the website without any lag. You always get a great user experience due to the faster speed of the private server.
Ease of Use
Windows platform is easy to use and hence the same applies to Windows-based servers. It is best for business owners with little background knowledge of the technicalities as it comes with a GUI makes it convenient to use and manage.
Conclusion
With the expanse of your business and increased traffic, you may need web hosting. Owing to the advantages and mostly great user experience you might consider Windows VPS. It is the best way to keep your site going amidst the growth, traffic, and expansion. Windows VPS is a cost-effective solution for your expanding and busy business as it provides great storage and bandwidth. While deciding on the plans, you first need to look into the various advantages and map it to your business needs, and there you are, all set to give your website users, the best experience.