Cortana is a popular virtual digital assistant that works with Windows 10 OS and Windows 10 Mobile devices. Owing to its amazing features and user interaction, Cortana has been arriving in many more platforms like iOS, Android, Cyanogen etc. Cortama in Windows 10 has a Hey Cortana feature which can be opened by tapping on the Cortana search button on the screen. Recently Toshiba unveiled glimpses of some of its upcoming laptop in which a separate Cortana button will be provided.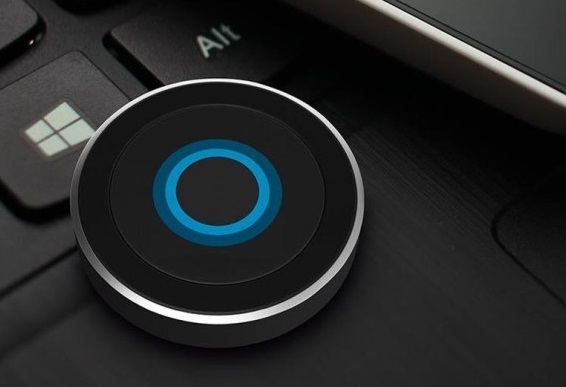 Now what will happen to all those users who have Cortana in their existing Windows 10 devices but still want to get Cortana button? Satechi has one solution for you- a Cortana button. This Cortana button can be purchased separately and then paired with any of your Windows 10 computer or laptop or phone. What stands apart this device is the implementation of low energy Bluetooth 4.0 LE that will work within a range of up to 40 feet.
How to connect the Cortana button to your Windows 10 device? The steps are very simple.
1. First you have to turn on the Bluetooth on your Windows 10 device.
2. Then at the back of the Cortana button, there is a small button which can be pressed using a pen to activate the pairing mode. When the device is paired, you can use it to command Cortana in Windows 10.
The device is available just for $ 22.99.