Notification area in Windows is definitely an important section in our operating system as it provides the most basic yet useful information of our daily life like the time, date, battery power, action center, Windows Explorer, network signal, notification center etc. These icons are called system icons. System icons are Action Center, Power, Volume, Network, Windows Explorer etc. Notification center is the new addition in the list that has arrived with Windows 10 Technical Preview. You can customize your notification tray if you wish to remove sometimes of change specific settings. The following article will help you to turn Taskbar Notification Area system icons On or Off in Windows 10 Technical Preview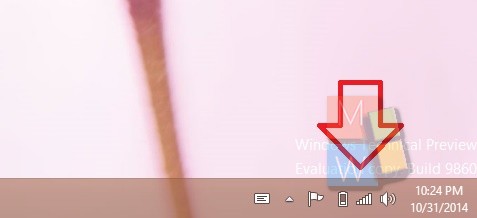 Steps to Turn Taskbar Notification Area System Icons On or Off in Windows 10 Technical Preview
1. Right click on the taskbar and tap on Properties.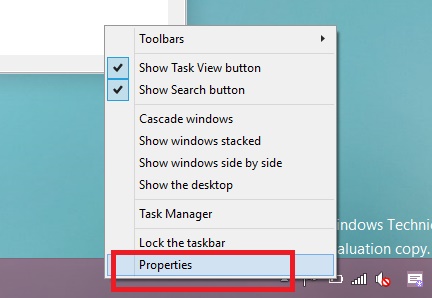 2. Under Taskbar tab, there is an option called Notification Area. Click on Customize.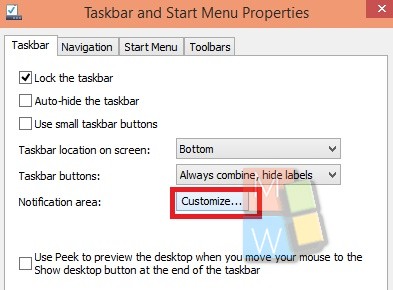 3. Noe click on the option Turn System Icons On or Off.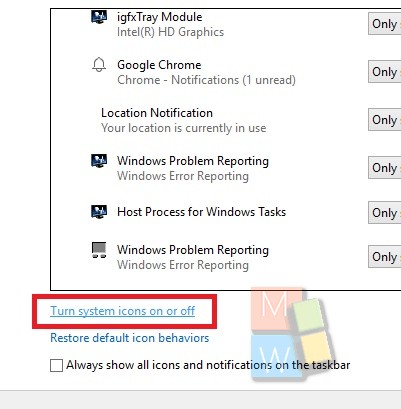 4. From here you can customize the settings by selecting either On or Off from the drop down list corresponding to every option.