PalmCheck Feature has the ability to distinguise between an accidental touch of the touchpad with the palm and an intentional brushing of the touchpad. Windows has left every scope of personalization and customization with device settings and so, turning PalmCheck OFF, although not a good idea, still can be implemented. This setting can be changed through Sensitivity. As you open the PalCheck Setting, a slider will be provided to you to change the extent of sensitivity of the touchpad. In order to turn off the PalCheck, move the concerned slider to Minimum.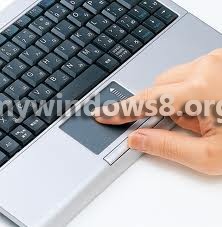 Minimum PalmCheck implies maximum sensitivity and every little touch of palm with the touch pad will be detected and acted upon. Even of you are typing something on keyboard the cursor will keep on moving and working as instructed. Moving the slider to the right will increase PalmCheck and hence decreases sensitivity. You can keep the pointer somewhere in between which is recommended by default. The following tutorial will help you to turn PalmCheck on or off in Windows 8.
Steps to Turn PalmCheck On or Off for Touchpad in Windows 8
1. Press Windows Key + X and then press P to open Control Panel.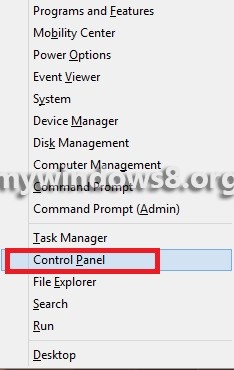 2. Now change the View By option to Large Icons or type Control Panel\All Control Panel Items and Enter.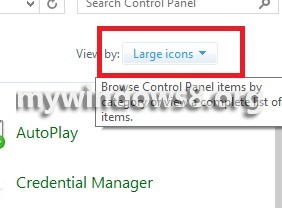 3. Click on Mouse.
4. Click on Device Settings and then further click on Settings.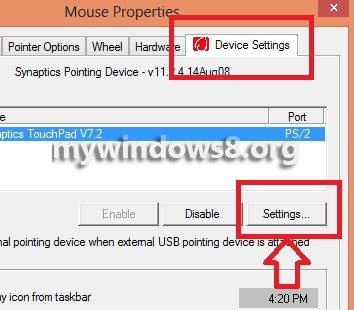 5. In the left pane Select an Item and expand the plus sign beside Sensitivity and then click on PalmCheck.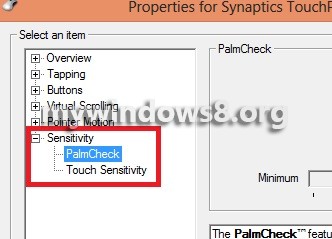 6. Now a slider is there, move the slider to the extreme left and set it to minimum and move the slider to right to turn on to maximum. Click Apply.