User tracking feature of Windows 8 and Windows 8.1 keeps track of everything the user does, starting from the programs running, to each and every path they navigate. So this feature is advantageous in the sense that it keeps you updated. As it tracks every moves of the user, it records which programs are frequently used and thus updates the recently opened or used documents. But if you are using a computer of a public place, like a cyber café, office or institution where you wouldn't want your privacy to be hampered, turning off the user tracking is the possible solution.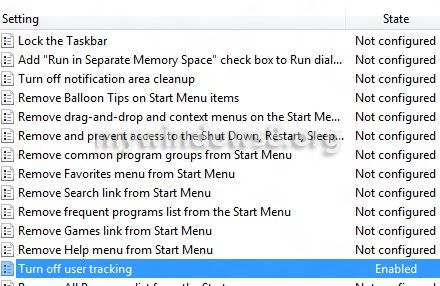 Once you enable the "Turn OFF User Tracking" feature, the system will disable tracking of certain personalized menus, customized features and many more. These policies are governed by the Local Group Policy Editor and so to turn off user tracking you must do it through the Local Group Policy Editor. Hope the following tutorial will help you.
Steps to turn off "User Tracking" in Windows 8 / Windows 8.1
1. Open Run Window (Windows + R) and type gpedit.msc to open Local Group Policy Editor.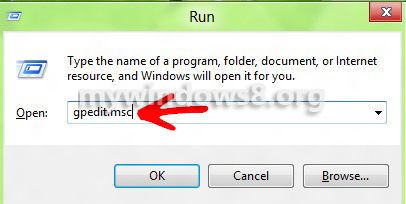 2. Click on User Configuration, then double click onAdministrative Templates and then double click on Start Menu and Taskbar.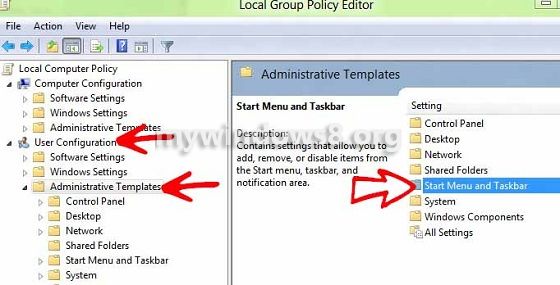 3. To turn off user tracking, double click on the option Turn Off User Tracking in the right pane .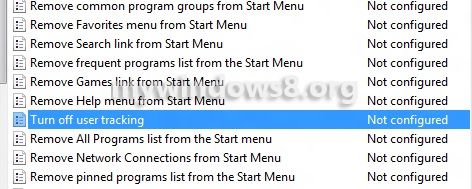 4. A new window opens. See that there are 3 options, Enabled, Disabled and Not Configured. Check the Enabled option and click Apply and then Ok.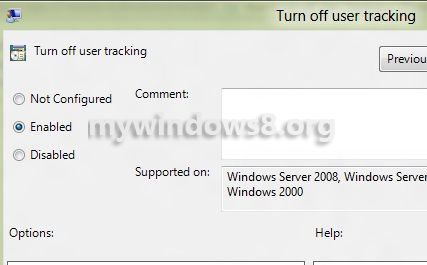 5. Now you see the "Turn of User Tracking" is enabled.