Cortana in Windows 10 is well equipped to become your perfect digital assistant. apart from maintaining its conventional duty of reminding you of your meetings, buying groceries to suggesting you the best restaurants for you, it can provide you several thoughts and greetings in the search box to help you have a better experience with Cortana. Cortana Taskbar tidbits acts as your intelligent personal assistant with their tips and greetings but if you find these messages distracting, you can surely turn them off using Notebook option of Cortana. The following tutorial will help you turn off/on TaskBar tidbits of Cortana in Windows 10.
Steps to Turn Off Cortana Taskbar Tidbits in Windows 10
1. Open Cortana.
2. Select Notebook option.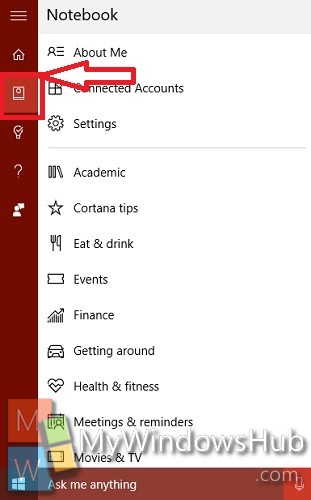 3. Now click on Settings to open Cortana Settings.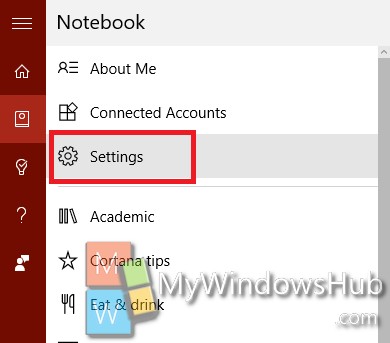 4. Now scroll down and find out Taskbar Tidbits. By default it's turned on. Move the slider from right to left to turn it off.