Windows 10 has introduced the Mail app that's a Universal app for your Outlook or Live account mails. you can sync other non-Microsoft email accounts to your Mail app. This mail cum calendar app is a three panel format with a plethora of customization features. You can set automatic replies in your Mail app to send a message by default to let senders know that your are out of office, you are on a vacation, you are at an important meeting, seminar etc.
Mail app includes other customizable features like Swipe Gestures, actions like delete, flag, move or mark as read/unread, email authoring features etc. The new Mail apps also support Office 365, Exchange, Outlook.com, Gmail, IMAP, POP and other popular accounts. The following tutorial will show you how to turn on or off Automatic replies in Mail app in Windows 10.
Steps to Turn On or Off Automatic Replies in Mail app in Windows 10
1. Open the Mail app and click and Settings.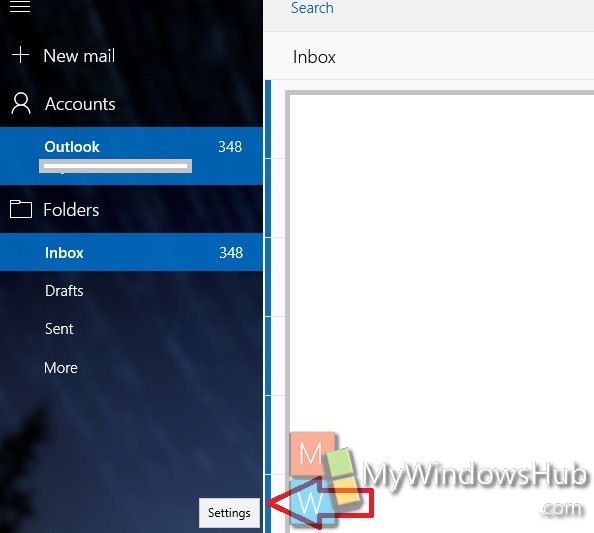 2. Click on Automatic Replies in Settings.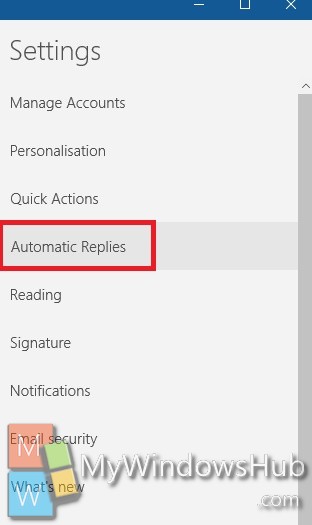 3. Now under Mail, select the email account. If you have a single account, then you will find only Outlook. Select it. Now you will find another option Send Automatic Replies. Move the slider fromleft to right to turn on the feature. If you want to turn off automatic replies, then again move the slider from right to left.