This feature is a new concept in Windows 8 which displays a check box at the top left corner of your screen whenever you move your cursor to any files or folders. However Windows 7 and its other predecessors lack this feature and hence users often don't want this feature as they are generally not accustomed with this. Although check box helps you to identify the files you are selecting and about to open or run, and gives you a final chance to decide what you want to do with the folder or file. Yet if you want to und this feature, follow the tutorials.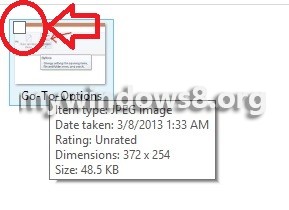 Steps to Turn Off Check Box when selecting an item in Windows 8
1. Go to Windows Explorer, select the View Tab, under View Tab click on Options.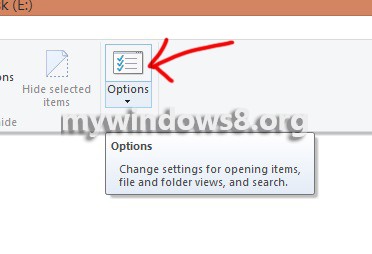 2. Folder Options open. Now select View and then find the option Use Check Boxes to select Items.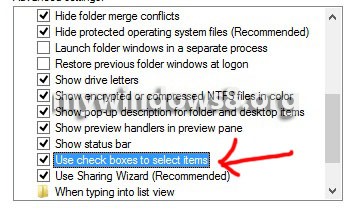 3. Uncheck the option if it's checked and then click on Apply and then OK.