Tenorshare iPhone Data Recovery recovers all data that's there locked in your iPhone. This software is extremely useful because iPhone do not support external memory cards and once an iPhone is crashed somehow, the data is gone forever. Tenorshare iPhone data Recovery not only helps you recover your data but also in a smooth and flexible manner. This app will allow you to use an iTunes backup or iCloud. So the first step you will need is downloading iTunes on your Windows 10 desktop. Now most viewers wants to know the circumstances under which they can recover their iOS Data. Tenorshare can revive data from lost phone, stolen iPhone, deleted items, factory reset device, broken screen phone, White Apple logo bug, Stuck in recovery mode, water damaged device etc.
The application can recover a plethora of information like contacts, calendar, and files, such as your photos and SMS messages. To our surprise one of the biggest features is iPhone 6s message recovery which is otherwise quite difficult. So the tool is versatile and recovers huge domain of data. Another important aspect of this tool is that you can get back WhatsApp messages too. So if WhatsApp is of prime importance to you, then this application is going to be a life saver. A total of 20 types of iOS data can be recovered. These are:
Call History
Contacts
Messages
SMS Attachments
Notes
Note Attachments
Safari
Calendar
Reminders
Photos
Other Photos
App Videos
Voice Memos
Voicemail
WhatsApp
WhatsApp Attachment
Tango
This article will mainly focus on iPhone 6/6S plus iMessage recovery. The software application is compatible with iOS 10. So recovery process is seamless and fast.
1. If you have iTunes or iCloud backup, then first download iTunes for Windows 10 and install it in your Windows 10 PC. Click here to download. You can also recover the data even if you do not have backup files ready.
2. Now when you download the zip file, extract it and run the .exe file. You may be prompted with a warning that Windows is not suitable for iTunes. Ignore it and keep the download.
3. Follow the instructions as it comes to you. The installation process might take some time. Keep patience.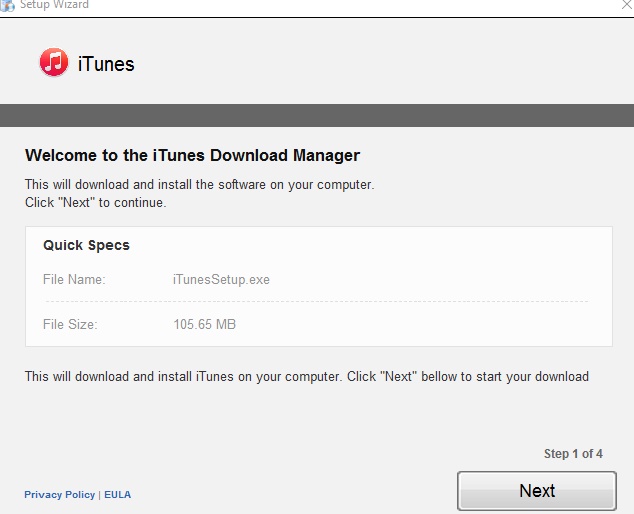 4. Next download the Tenorshare iPhone Data Recovery and run the .exe file. Again you will need to follow some instructions. Do as directed.
5. Next, you can follow any one of the various methods available for you. For example if your iPhone is stuck in DFU mode, then first select the option that enables you to exit from DFU Mode. Then run the scan process. Otherwise, you can scan your device directly. If you have iCloud recovery, then choose the tab and follow the instructions accordingly. If you have iTunes backup ready, then choose the tab that indicated recovery from iTunes backup. If you need to repair your iOS operating system, then choose the option accordingly.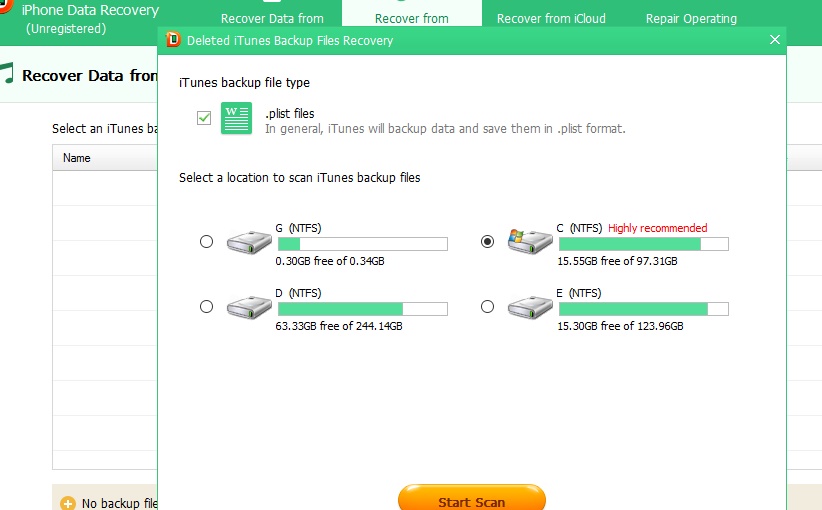 While using the software, the best thing I found is its user friendly UI. The steps are easy and self explanatory and any novice user can understand and use it. One thing that can be improved is reducing the dependency on iTunes. Even though the software claims that iPhone data without iTunes backup can be restored, but you cannot do anything without having iTunes on your PC. I had to keep patience while installing iTunes and then further updating it to a compatible version.
We have reviewed the free version. The paid version now costs $49.95.