Sync settings in Windows 10 is an important feature which synchronizes your device settings to any PC you log in using your Microsoft account. This includes your PC theme, password, language preferences, web browser settings, ease of access, other Windows settings. This is extremely useful who have multiple devices with Windows OS. Sync settings save you the time to set all the themes, language settings, ease of access settings separately to each and every computer. If you want to sync only specific settings to all your computers, you can also do that by turning off synchronization of those particular settings. In case you totally dislike it, you can turn off the sync settings.
Steps to sync settings in Windows 10
1. First tap on the Action Center icon on the taskbar and go to All Settings.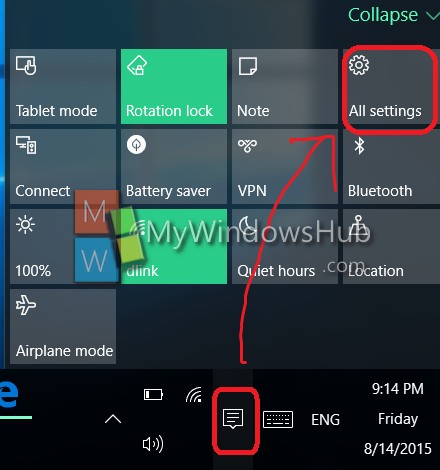 2. Go to Accounts.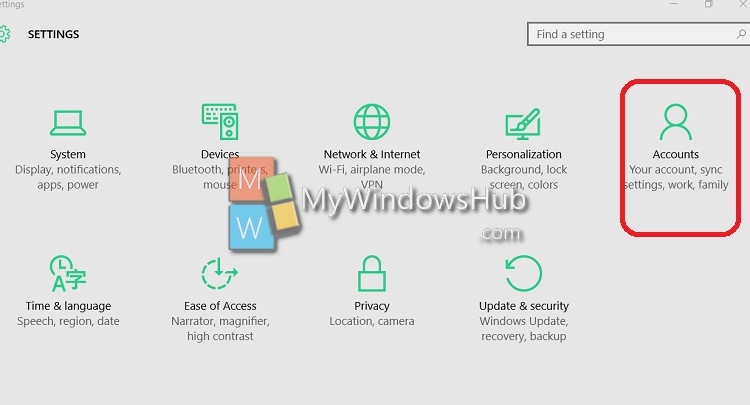 3. Next, tap on sync your settings.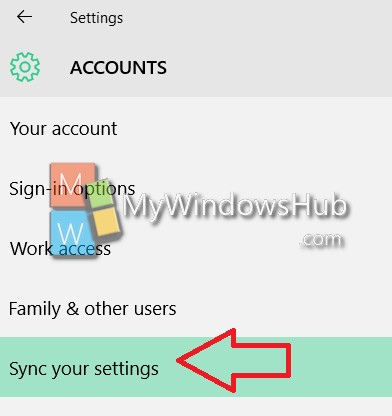 4. By default sync settings in Windows 10 is turned on.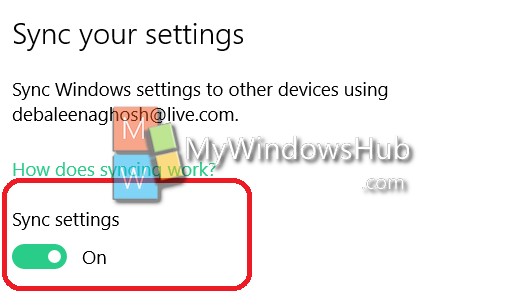 5. These are the individual sync settings. You can turn on or off any of them based on your choice and requirements.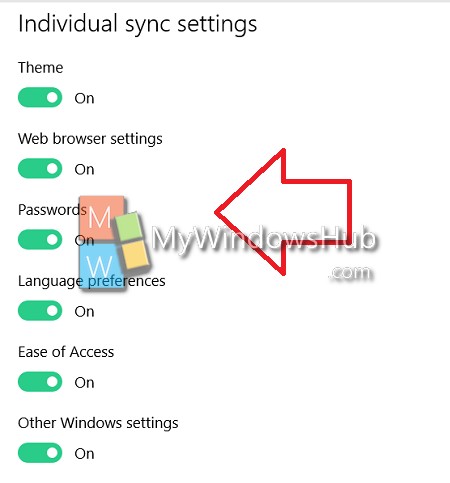 6. If you want to turn off the feature, just tap on the slider below sync settings and it will turn off.