It seems that finally Lumia users will be able to use static IP features in there device. A new firmware update for Lumia 525, 625, 925 has been introduced which had some bug fixes and a new useful feature of static IP. With this you can set a particular internet gateway and IP details on various networks.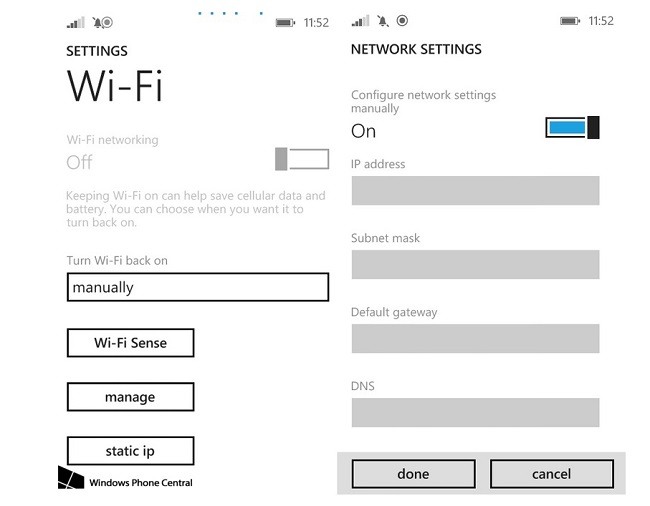 The firmware is of 18 MB and has static IP, network+ option and a few big fixes. As of now, only Lumia Cyan update and windows 8.1 have got this new firmware update and it is limited to 525s, 625s and 925s including those in India with Aircel carrier.
It is being presumed that other Lumias may also be getting this new update sooner or later however its still unclear if the update will extend to the full range of Lumia products or will be limited to only the ones which are still hot in market.
Source and image- WP Central