Sprint is finally going to launch Windows 8 Phones which are hopefully to become among the flagships of leading Windows 8 phones. Sprint Windows 8 Phones are expected to arrive in 2013 with no clue of the price quote. These Sprint products are going to run the high speed LTE Network which is a matter of interest that how these devices will turn up with such high speed. Sprint is the only national carrier that has 4G LTE standard with unlimited networking.
LTE stands for "Long term Evolution". Sprint will introduce these much awaited phones to the United States CES 2013 underway that is going to take place in Las Vegas. LTE also known as the 4G LTE is a wireless communication system for high speed data transmission in mobile phones. LTE increases the capacity and speed of data transfer by digital signal processing having peak download rate of 299.6 Mbps and upload rate of 75.4 Mbps.
News report that this time Sprint, which has had a long relationship with Microsoft, has taken up this project with Windows 8 operating system and will be working in joint collaboration with HTC and Samsung separately. Sprint will initially release two Windows 8 devices, one each from HTC and Samsung. We can imagine that with the technical excellence of HTC and Samsung and the high speed 3G and 4G LTE these gadgets will surely make a mark of there own.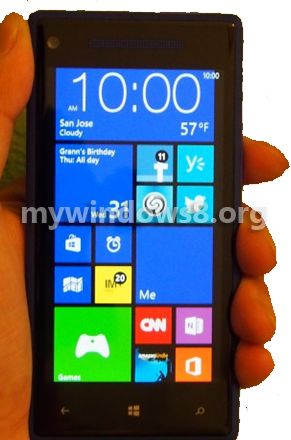 With a wide variety of applications, dual cameras, video conferencing facility, Sky Drive Cloud computing service, Windows Phone 8 will work seamlessly and will be compatible with Microsoft Surface RT, Surface Pro and Xbox 360 Console. The mobile phone names are not yet revealed and additional details will be available in course of time. We are eagerly waiting how Sprint's newly established joint ventures with these three leading companies (Microsoft, HTC, Samsung) turn out to be.