Dell Latitude 10 tablet has emerged to be an alternative to Microsoft's Surface RT and Surface pro tablet. Powered by Intel Dual Core Atom processor with Intel Burst Technology and Intel Graphics Media Accelerator, Latitude 10 runs Windows 8 Operating system. Latitude has 2 GB RAM, and storage of 64 GB of solid state drive which is expandable further to let you store unlimited emotions and memories in the Micro SD Card.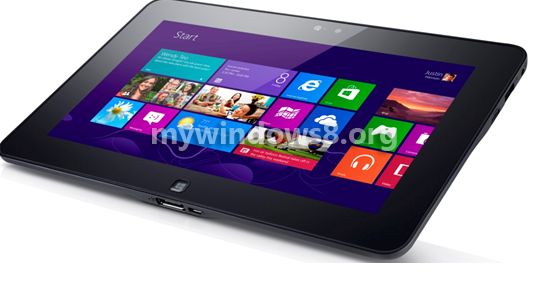 Reinforced with Magnesium alloy frame has 10.1 inches 5 point sensible wide Viewing angle touch screen with an elegant Corning Gorilla Glass and capacitive touch for utmost durability. Further protection can be ensured with custom fit Griffin Survivor protective case. Dell Latitude 10 has 2 dual cameras, a 2MP front and an 8MP rear camera with rear LED Flash. Power options include 30 Watt AC adapter, chargeable via micro-USB charging port, charging facility via optional docking station. Latitude 10 has Dimensions 274 x 176.6 x 10.5mm whereas Latitude 10 Essentials has dimension 274 x 176.6 x 10.5mm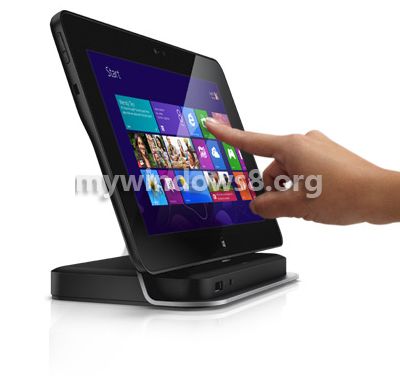 Dell latitude 10 has several features extra than a Latitude 10 essential. Latitude 10 has 2 cells Lithium Ion Battery (30 Wh) which is swappable with 4 cell (60 Wh) that goves you unstoppable movie experience or uninterrupted business transactions but Latitude 10 essentials does not have such swappable battery. Besides, latitude 10 has Wacom Active Stylus and wireless connectivity of both WiFi and WWAN but Latitude Essentials do not have stylus or WWAN.
High quality stereo speakers, with headphone and speaker jack enhance your entertainment experience. Video conferencing, projection facility to a bigger and better screen, chat service with integrated dual array microphone and digital camera are some of the available features of the device. An additional dock structure can be attached to give the gadget a desktop computer look.
Connectivity facilities like Bluetooth, Plus, WiFi, optional 3G keeps you connected to the world anytime, anywhere. The 3G facility is again not there in the Latitude 10 Essentials. Price quotation is $579 which is far more economic than the Microsoft Surface Pro. With its stylish features and specifications, latitude 10 has entered into a competition with Samsung Galaxy tab 730, Sony Tablet S and HTC Flyer tablet.