Lenovo Idea Pad Yoga 13 is another convertible Ultrabook that runs Windows 8 OS. The elegance of a convertible Ultrabook with the sophistication of Windows 8 makes browsing through the Metro Apps quite easy. We can find the true utility of Windows 8 when combined with a touch sensitive convertible tablet as the UI of Windows 8 has been built keeping the touch technology in mind unlike the other predecessors of Windows 8.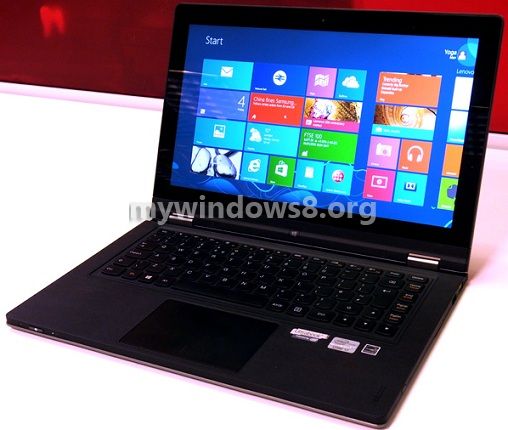 Lenovo Idea Pad Yoga is powered by Intel Core i5-3317U Processor and Intel HD Graphics 4000. The 13.3″ multi touch LED Display has a resolution of 1600×900 IPS and an attached keyboard which can be folded backward through 360 degree to have the tablet look with a glass trackpad with integrated mouse click buttons. Although Lenovo has managed to make this new technology possible, yet most users find it difficult to operate. Another defect of the device is that it is not lightweight and it weighs 3.4 pounds having dimensions of 13.4 x 8.85 x 0.66 inches. Again it is not a high end Windows 8 gaming device.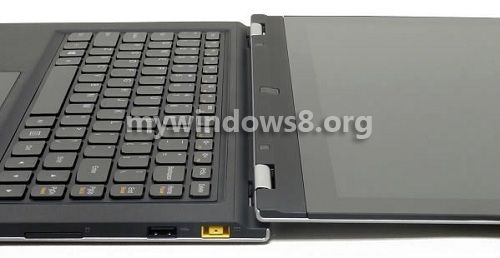 The outer covering is made up of a rubber like material in a stylish silver appearance. The notebook overall looks very classy. The device has a screen rotation lock system for use in tablet mode, a card reader, one USB 2.0 port and a charging port. The HDMI Out port, USB 3.0 port, volume rocker, headphone and microphone jacks are located on the left side. The front edge has backlit battery indicator, backlit power button, and recessed button while the back side has ventilators and rotating hinges. In the keyboard area, the keyboard case is encased little lower, deliberately to avoid unnecessary pressing of keys while you are using the gadget in tablet mode.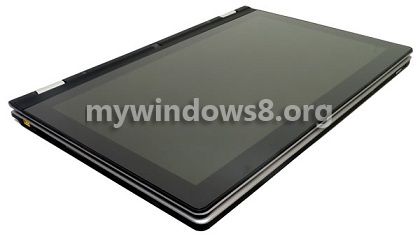 The device has a memory capacity of 128 GB SSD and 4GB DDR3 RAM. Other features are SD/MMC Card reader, USB 3.0, 2.0, HDMI, Audio Jack with speakers having excellent sound quality. It has a 1 MP Webcam, which is not as good as those available with most off the tablets. 4-cell Li-Polymer battery is there with a longer battery life of nearly 6 hours. Connectivity includes 802.11b/g/n, Bluetooth 4.0, WAN.
Best price starts from $999 and the device has configurations to emphasize on the quality of a notebook, what it actually is. The device is a mixture of both good and bad, but many people may dislike the idea of resting the keyboard on your palm or lap, while using it in tablet mode. The keyboard actually gets damaged earlier comparative to other convertible ultrabook which is not at all a good idea.