Microsoft is now taking on the various vendors because of the low priced tablets they are providing. The vendors are now reducing the tags down to the floor to make some absurd Windows 8.1 tablets. The WinBook TW70CA17 is such a 7 inch Windows 8.1 tablet and it is tagged at $59.99.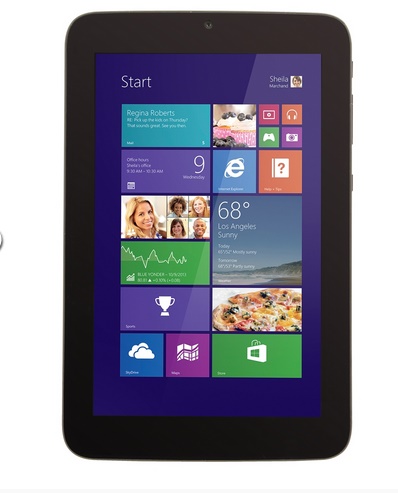 The device is readily available at MicroCenter & is only for in-store pickups only. The specifications ae those of an entry level tablet but nevertheless it includes an Intel BayTrail-T Z3735G 1.33GHz Quad-Core CPU, HD IPS LCD 7″ 1280×800 display, 1GB RAM & 16 Flash storage and also there is a microSD card slot.
There are also presence of rear & front cameras marked at 2MP each. Also there is a USB 2.0 port, a 3.5 mm audio jack, a micro USB slot & even a micro HDMI port too. The dimensions of the tablet are 7.44″ x 0.43″ x 4.76″.
For a mere $60, this what you get and you shouldn't expect more than this since you get for what you pay. If you are planning to go about this device, do let us know your review regarding it.