In the 21st January big event of Microsoft, the company talked about Windows 10 for desktop and phones and the accompanying features. Microsoft also mentioned some of the upcoming features of the popular apps Skype and Messaging services for Windows 10 for phones.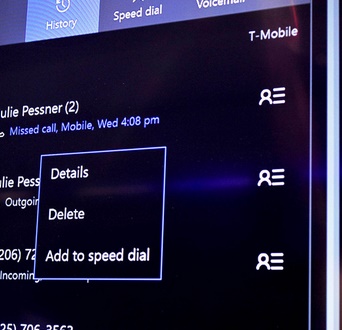 This article will talk about the new features arriving for Windows 10 for phones. Windows 10 OS for Phones will add, new app like Messaging. The Skype app will come incorporated within the OS, so the users will no longer need to have a separate Skype app for their Windows Phones.
Through the event, it could be understood that Microsoft is slowly planning to consolidate as many features as possible in order to promote user friendly single platform OS. This idea was clearly reflected by the change in nomenclature of the Windows Phones OS as adopted by Microsoft.
Once the update is made available to users, that will be able to have their conversations at a single location, sync them across all Windows 10 devices, switch seamlessly between Skype and SMS. So one app will serve every associated app for every Windows 10 devices and you would not require to decide which app to use when. However, unlike Skype, the Messaging app will not be installed from factory.
Overall, this is really a great attempt because Kype bring a cross platform app, will increase its use for other platforms as well.