Microsoft held a big event o 21st January where it discussed about the next chapter of Windows 10. The company, however, announced that many Lumia devices will not receive the scheduled Windows 10 update. In the event, Microsoft unveiled that Windows 10 will be running on the Lumia range of smartphones. Microsoft also committed that the preview build for the first time, and the company has promised to release its first preview of the Windows 10 update for phones sometime during next month.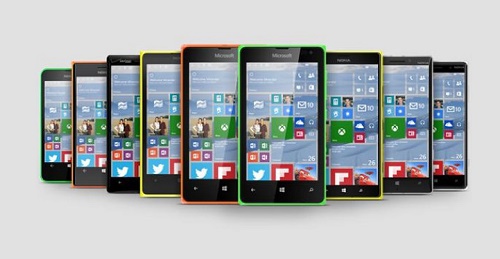 Microsoft also imposed some restrictions regarding availability of Windows 10 update to Lumia phones. The Lumia phones which are running Windows 8.x will get free update to Windows 10 but the lower rang of Lumia phones will be updated to Lumia Denim.
Chris Weber, Corporate Vice President of Sales for Microsoft's Mobile Devices group, said the new OS for Windows phone "has been designed to run well on today's Lumia phones." He also added,"not every phone will upgrade or support all possible Windows 10 features, and certain features and experiences will require more advanced future hardware."Weber said,"Our goal is for the majority of the Lumia phones running Windows Phone 8 and 8.1 to join the Windows [10] ecosystem".
Even if the low range Lumias will not get the desired Windows 10, but there will be plenty of new features. Microsoft's Windows Insiders program will allow latest versions of the OS much before their release.