On the 21st January big event of Microsoft, the company announced Surface Hub. Microsoft literally did not make any headlines about this device and neither was any conjecture about Surface Hub. It is an 84 inch Windows 10 device which is mainly aimed to make interactive business and meeting sessions. Till now, we could use technology in business domain but with limited functionality but the future computing era indicates more interactive technology.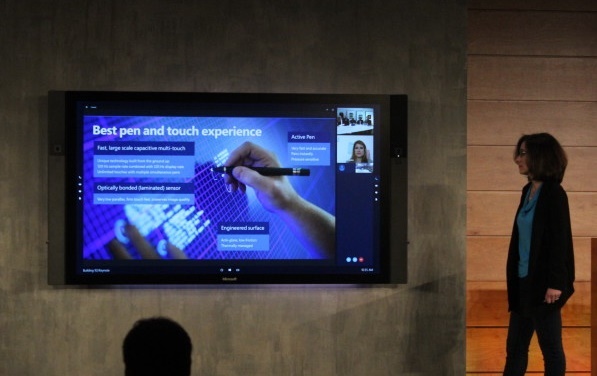 Surface Hub has a humongous 84 inch screen where people can mark with their touch pens and make interactive meetings. They can together design something or demonstrate any statistics all at the same time with the help of these pens. You can slide screen, put marks, rotate and move 3 dimensional pictures and do anything you can with a page of a book and much more. Microsoft says that meetings will turn more productive and useful. You can edit figures and presentations on spot and the most important feature is that you can take the edited files in your own smart devices. This means there will be provision for wireless connectivity between Surface Hub and other devices.
You can check the videos below to now more about it.