Skype for Web app is refining its feature and including most of the features offered to the desktop apps. Skype for Web users can now make voice calls to any mobile phone or landline through the new feature called "Call phones". Users will need Skype credit or a Skype Unlimited World subscription in order to make calls, but the rates for International calls will be definitely cheaper compared to that from normal landline or mobile phones.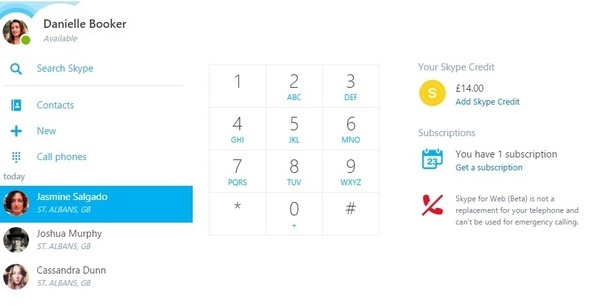 Skype for Web still missed many major features like the Skype Translator, but Microsoft is enriching the app day by day. If you are not a regular user of Skype, then the app may not be of great use to you but in case you use Skype for making phone calls then certain new features may entice you.
Skype for Web will gain the abilit to host video calls with people who who are non Skype users. This feature was initially released for Skype's Windows desktop app version last year. A "New" button has been integrated with the app. When you tap on the app, you will get another option to select "Share Conversation" at the bottom of the contacts list. By clicking on the option, users can generate an invitation link to allow others to take part in the conversation from anywhere.