InPrivate browsing in Microsoft Edge browser is similar to the incognito mode. When this feature is enabled, the web browser does not save the cookies, history or temporary files once you are done with the browsing. So i you do not want to let others know the websites you are searching, you can use this feature. For example, you frequently need to access net banking of a particular bank and you do not want others to know about this, then you can simply turn on the InPtivate mode and enjoy safe browsing. If in a office, employees are accessing websites outside their work, like downloading movies or social media, then you can disable the feature by default from the local group policy editor. This setting lets you decide whether employees can browse using InPrivate website browsing.
Turning this setting on, or not configuring it, lets employees use InPrivate browsing on the corporate network.
Turning this setting off stops employees from using InPrivate website browsing.
Method 1: Steps to Enable or Disable Microsoft Edge InPrivate Browsing in Windows 10
1. Open Microsoft Edge, and click on the three Dots at the top right corner of the browser Window.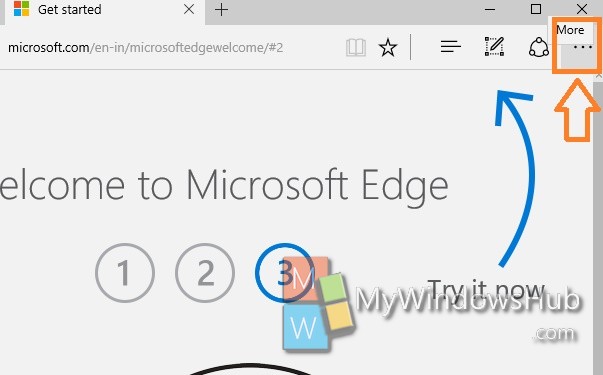 2. Now click on New InPrivate window.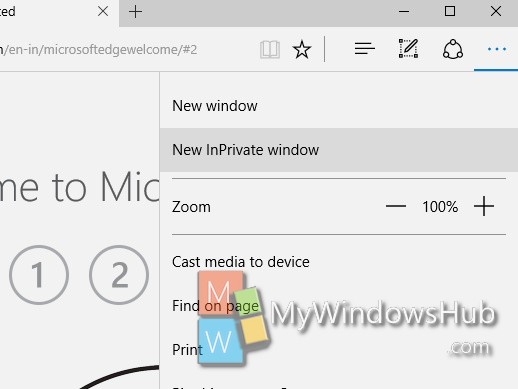 3. Now type the web address you want to open in InPrivate Browsing.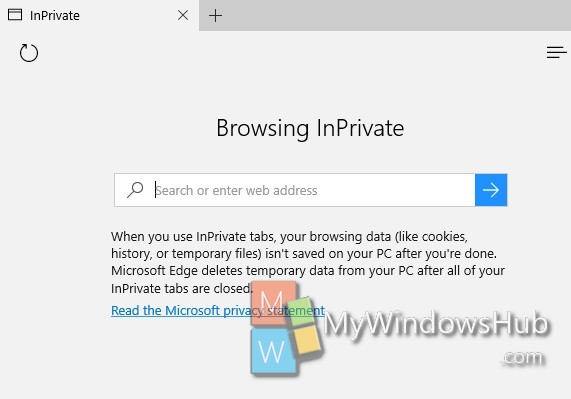 Method 2: Using Local Group Policy Editor
1. Press Win+R to open Run window. Now type gpedit.msc and hit Enter to open the Local Group Policy Editor.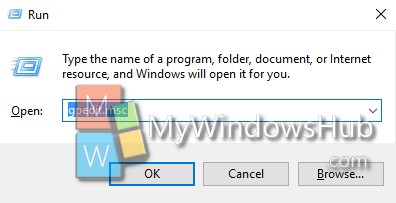 2. Navigate the following location Computer Configuration\Administrative Templates\Windows Components\Microsoft Edge.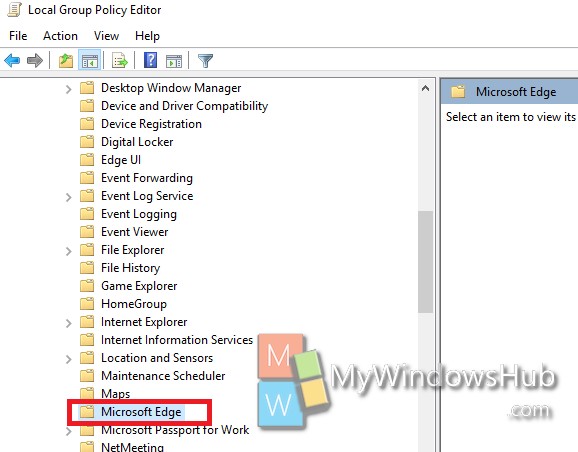 3. In the right panel, you will find a setting called Turn off InPrivate browsing. Double tap on it to edit it.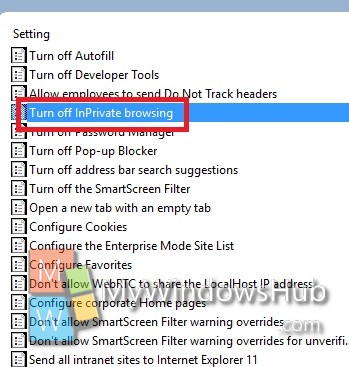 4. To turn off inPrivate browsing, select Enabled. Click OK to save the changes. If you want to turn on the private browsing, click the option Disabled. Click Apply and OK to save the changes.