Now it's no more secret that Microsoft is rebranding its business orientated Lync platform to the more accessible Skype for Business. Before a few months, the rebranding had already started soon after, hints came that a Windows Phone app was on the way as well. During a recent Reddit AMA, members of the Skype for Business team at Microsoft put some important signs an app was being tested.
Recently, a private report to Windows Central claims the planned release date for this app is Friday, May 15. In addition the report is being continued to tell us that this app is ahead of the iOS and Android versions, which are still being worked on though there is no ETA for their release just yet.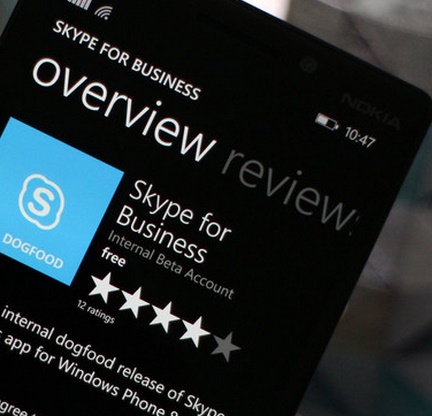 The internal version of the Skype, the rebranding had already begun since last 11 days for Business Windows Phone app was introduced in the stores. This version is the 'dogfooding' one, which means that it is used for some late-stage testing by Microsoft employees. The app is certainly ready to go if this May 15 date is accurate.
The Skype for Business app will bring the following to Windows Phone users:
…voice and video over wireless, rich presence, instant messaging, conferencing, and calling features from a single, easy-to-use interface.
It was expected from Microsoft that they will release an update for Windows 10 for Mobile this week in addition to a few other high-profile apps, making this a potentially exciting mid-May.