Windows 10 has provisions for multiple virtual desktops and multiple monitors to help organize their work in individual desktops. However, if you talk about personalization, Microsoft hasn't left any straightforward way to set different wallpapers for different monitors. But that doesn't mean you cannot set separate wallpapers for your multiple monitors. Yes, it can be done and that too without the help of any third party application. The steps are amazingly simple and you have to check them out.
Steps to set different wallpapers for multiple monitors in Windows 10
1. Save all the wallpapers of your choice in a single folder.

2. Now, hold down the Ctrl key and click the different wallpapers you want to use. Select as many wallpapers as there are monitors. For example, if you have 3 monitors, choose 3 wallpapers and so on.

3. Next, right-click on one of the wallpapers and select Set as desktop background.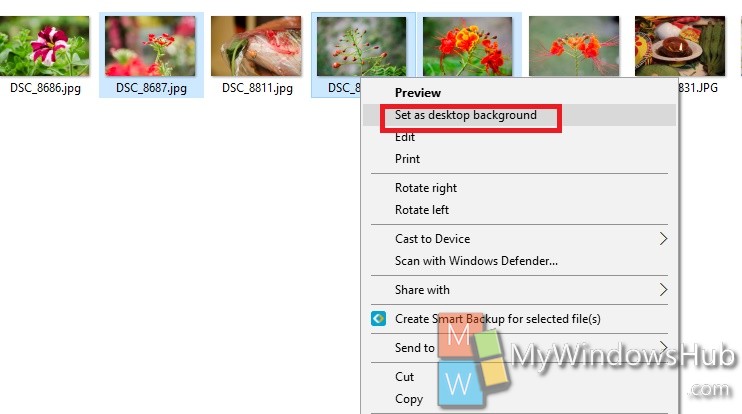 4. You will find different wallpapers for different monitors.
5. If you want to switch wallpapers for specific monitor, right-click on the desktop and select Next desktop background.
6. If you want to change the Settings of the Desktop background, then press Win+R, and copy and paste the following
control /name Microsoft.Personalization /page pageWallpaper.
Press Enter.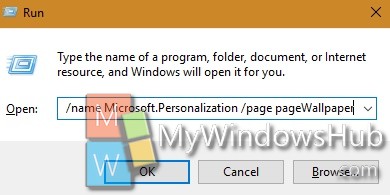 7. This setting will take you to the Control Panel setting for Desktop Background. You cannot find this setting directly from Control Panel. Now choose any setting among Fill, Fit, Stretch, or Center etc.