If your Windows 10 PC is facing any issue which you are not being able to figure out, you can reset or refresh your computer. Resetting the computer will delete all your personal files, apps and data whereas a Refresh function will change back you computer to the default settings. Refreshing a computer can be done in two ways, one from boot and the other from Settings. Here we will discuss about refreshing from Settings. If you refresh your PC, then your files and personalization setting won't change, your PC settings will be changed back to their defaults, Apps from the Windows Store will be kept. But third party apps will be uninstalled. You need not worry though, because before refresh is started, you will be notified of the Apps which will be uninstalled during the process. So if they are important to you, you can make a note of the apps. A list of removed apps will be saved on your desktop to a Removed Apps.html file when the refresh has finished.
Steps to Refresh Windows 10 PC without affecting files
1.Open Start Menu, go to Settings.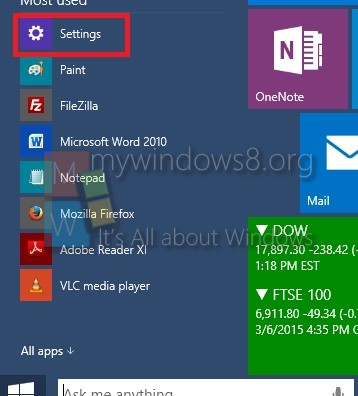 2. Now go to Update and Recovery.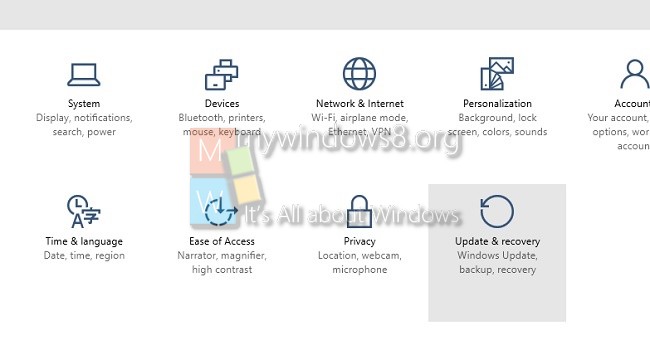 3. Now go to Recovery Tab. In the right hand side panel, you will find an option Refresh Your PC without affecting your files.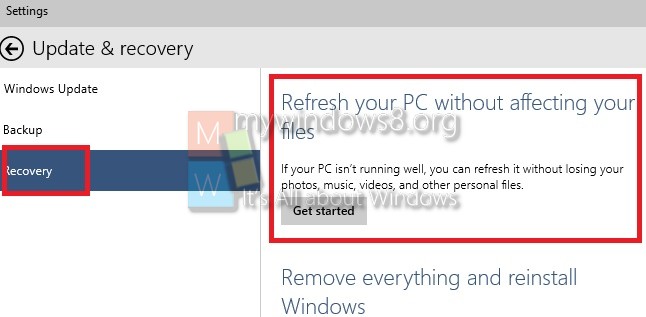 4. You will be prompted to insert Windows 10 Installation media. You can get different types of messages.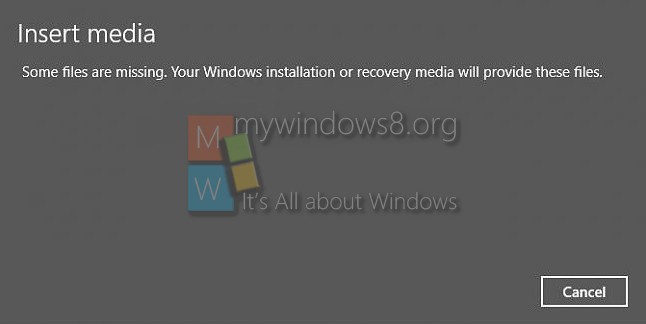 5. Click Next.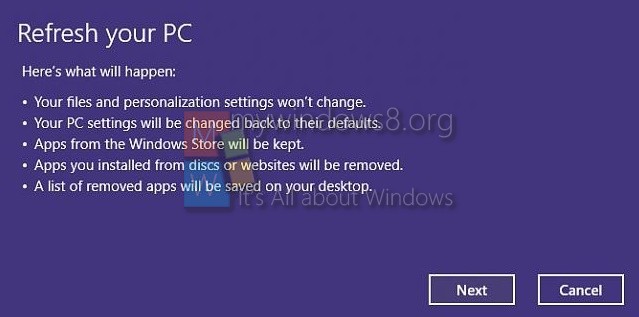 6. You will be prompted of the Apps which will be removed in the process. Hence, you will need to re-install them.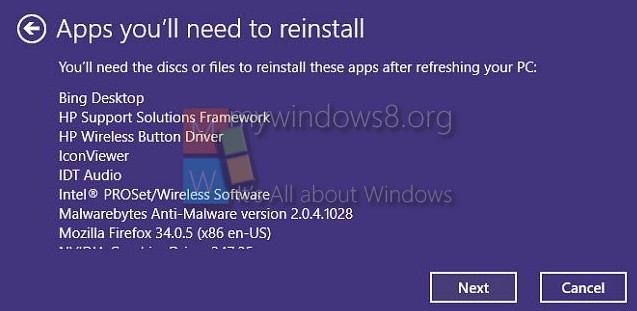 7. Now, the computer will prompt you one final time before Refresh operation is started.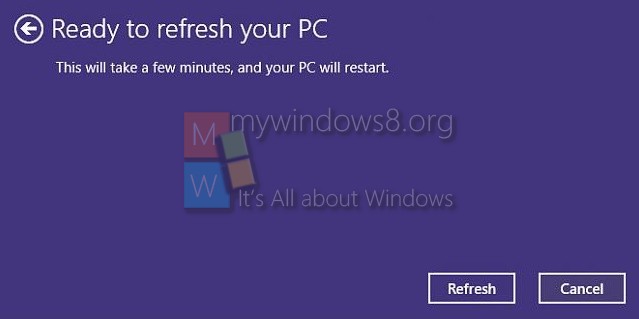 Your PC will continue with the Refresh operation. It will prompt you when it's done. Just keep on following the instructions.