The following tutorial will help you to boot your Windows 10 laptop or tablet to Advanced Startup Options. The Advanced Startup options are very useful when Windows require system repair. If you have more than one OS in different drives, then you can log out and boot to a different OS using the Advanced Startup option. In general, this feature is required when two consecutive attempts to boot Windows fails, or unexpected shutdown is encountered. Other problems which require Advanced Startup are Bitlocker error and Secure Boot error except for issues related to Bootmgr.efi.
Steps to Boot to Advanced Startup Options in Windows 10
1.Open Start Menu, go to Settings.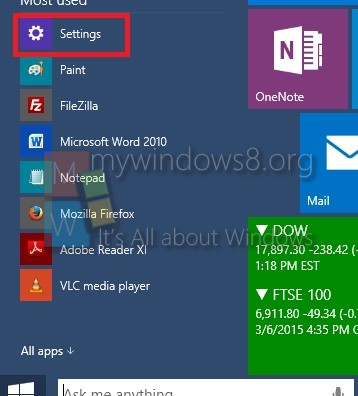 2. Now go to Update and Recovery.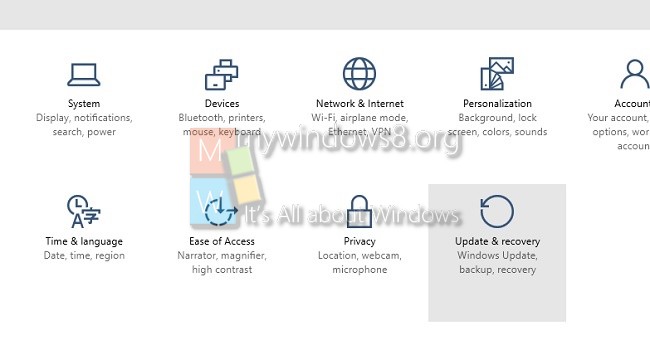 3. Now in the right hand side panel, you will find an option Advanced Startup.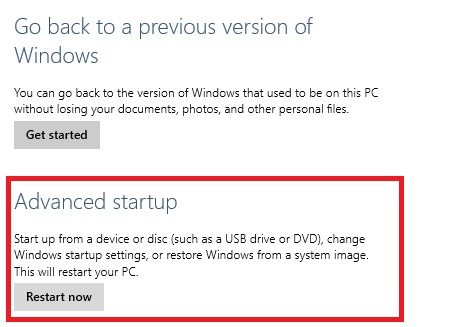 4. Now if you will have several options. You can turn off your PC, open another OS located in a different drive. Another option is the Troubleshoot. If you choose it, you will be taken to many more options.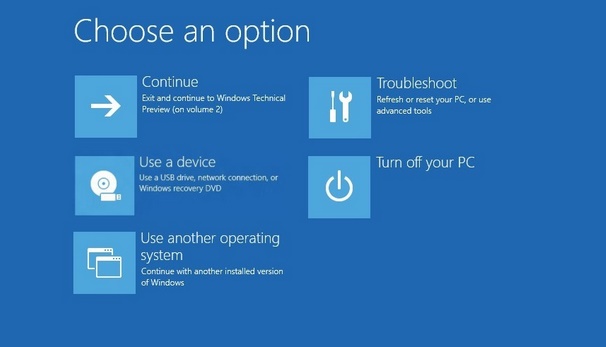 5. If you go to Advanced Options, you can access System Restore, System Image Recovery, UEFI Firmware Settings, StartUp Settings, Command prompt.