A fresh report from Chinese IT news outlet cnBeta, claims that Microsoft's Surface Pro 4 will launch in two different sizes pre-loaded with "Windows 10." After good success even after slow start, Microsoft Surface is now rumored to be working on a fourth gen model of the tablet and in two different sizes with competitive display resolutions and Intel Core M processors.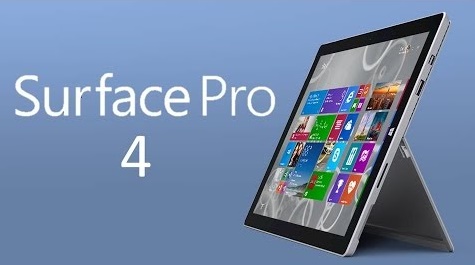 What will Microsoft have in store for us with the newest Surface? It is said that the Surface Pro 3 successor will be unveiled in two sizes, one with a standard 12-inch display and the other with a 14-inch panel. Both tablets are said to be packing a resolution of 2160×1440, making them quite pixel dense. Both models will supposedly support the stylus that has been supplied with previous Surface Pro models.
With new Intel Broadwell processors, which utilize 14nm CPU architecture, Pro 4 is expected to be more powerful and efficient. On the inside, the latest and greatest from Intel, Core M Broadwell silicon based on the bleeding edge 14nm build process, will be running the show. That means the Surface Pro 4 may be among the first full powered tablet/Ultrabook/laptop/PC that will ship without a cooling fan which will certainly save a lot of room for other components.
At this point, there's no word on what the RAM and storage capacity will be like, but since this is a high end product, we can expect models of up to 256 or 512GB of SSD storage. RAM capacity could range from 8 to 16GB. In terms of design, this could mean a relatively slimmer looking device. So it seems like Microsoft will have covered all its bases with the Surface Pro 4.
What most folks want to know about the Surface Pro 4 is its projected release date and price. Microsoft will reportedly launch the tablet before Apple unveils the iPad Pro sometime during the second half of 2015, so we might not have to wait long. The two tablets will undoubtedly go head to head when they're made available in the market later this year.