Handy Recovery is a free file recovery software application that can recover files deleted accidentally from a computer. The software has a new version which is now known as the Disk Drill Data Recovery software. It is available for both Windows and Mac. Here, we are reviewing the Windows version. The main function that stands out among many data recovery software is that it knows how to restore Recycle Bin. The software can recover an entire partition and drives in a computer.
The following steps will help you recover Accidentally Deleted Recycle Bin.
Steps To Recover Deleted Data From Recycle Bin With Handy Recovery Software (Disk Drill)
1. First of all, download the Handy Recovery software for Windows. Download the .exe file. As it opens, click Next to continue.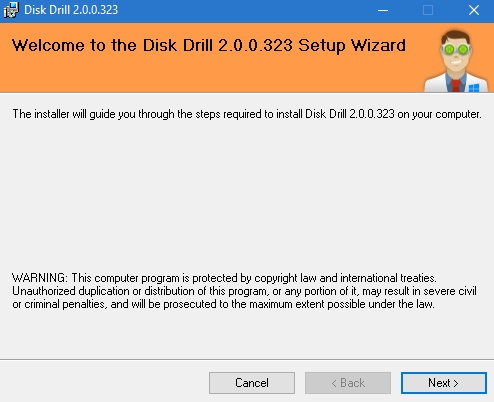 2. The installer opens. You get a number of instructions. Follow them as they come to you.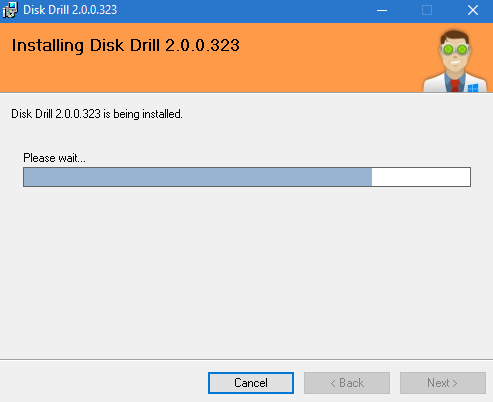 3. After installation is complete, the Handy recovery (Disk Drill) for Windows is ready for Windows data recovery. The software may offer a brief user guide to you. Next, you have to choose the affected drive. Click on Recover to continue.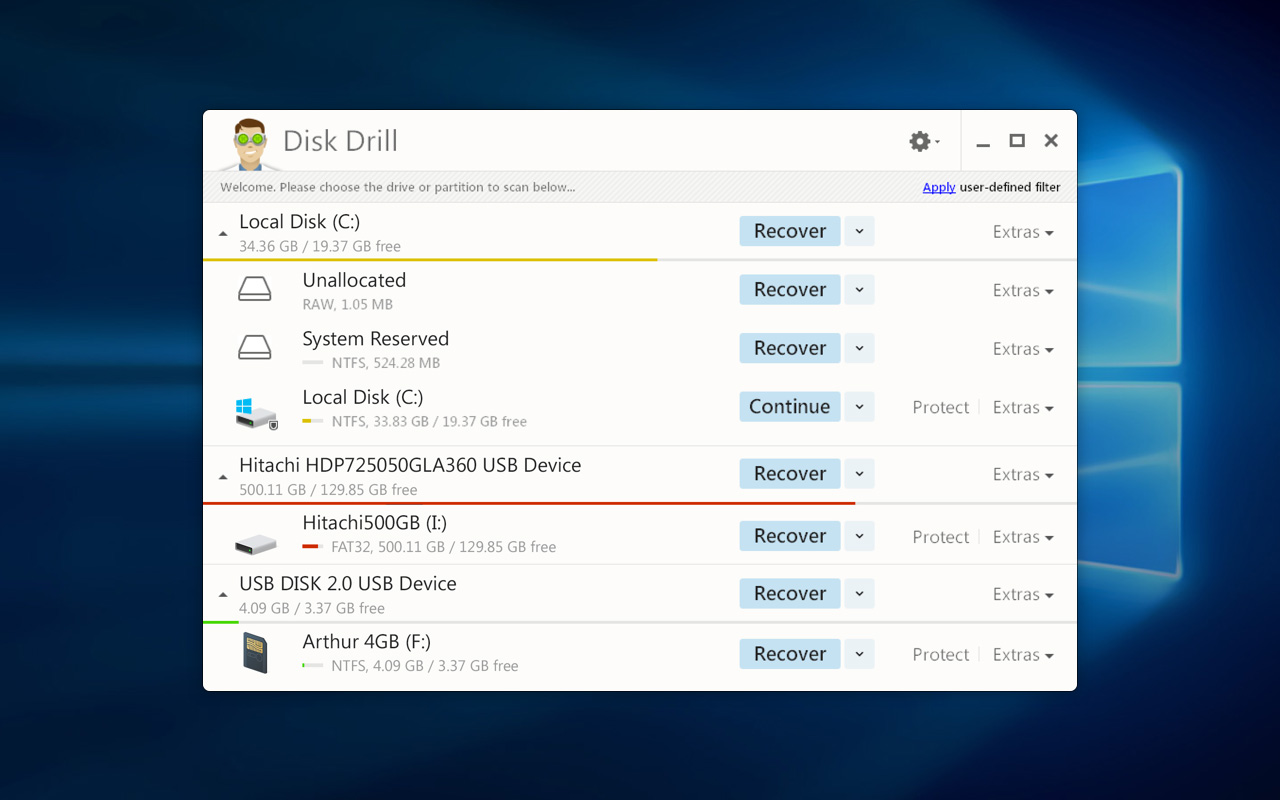 4. A Quick Scan will be launched first. After the Quick Scan is complete, the Handy Recovery software will collect all the chunks of data that you have probably lost from Recycle Bin too. Here, one important thing to mention is that, not every file is recoverable. Even though Handy Recovery has a well crafter algorithm that amasses copius files types, yet some data files are left out. How to know which files are getting recovered? It's very simple. Only recoverable files will appear in the preview list. After the quick scan takes a back seat, deep scan takes over the application. Deep scan is the ultimate phase of restoring Recycle Bin in windows 10.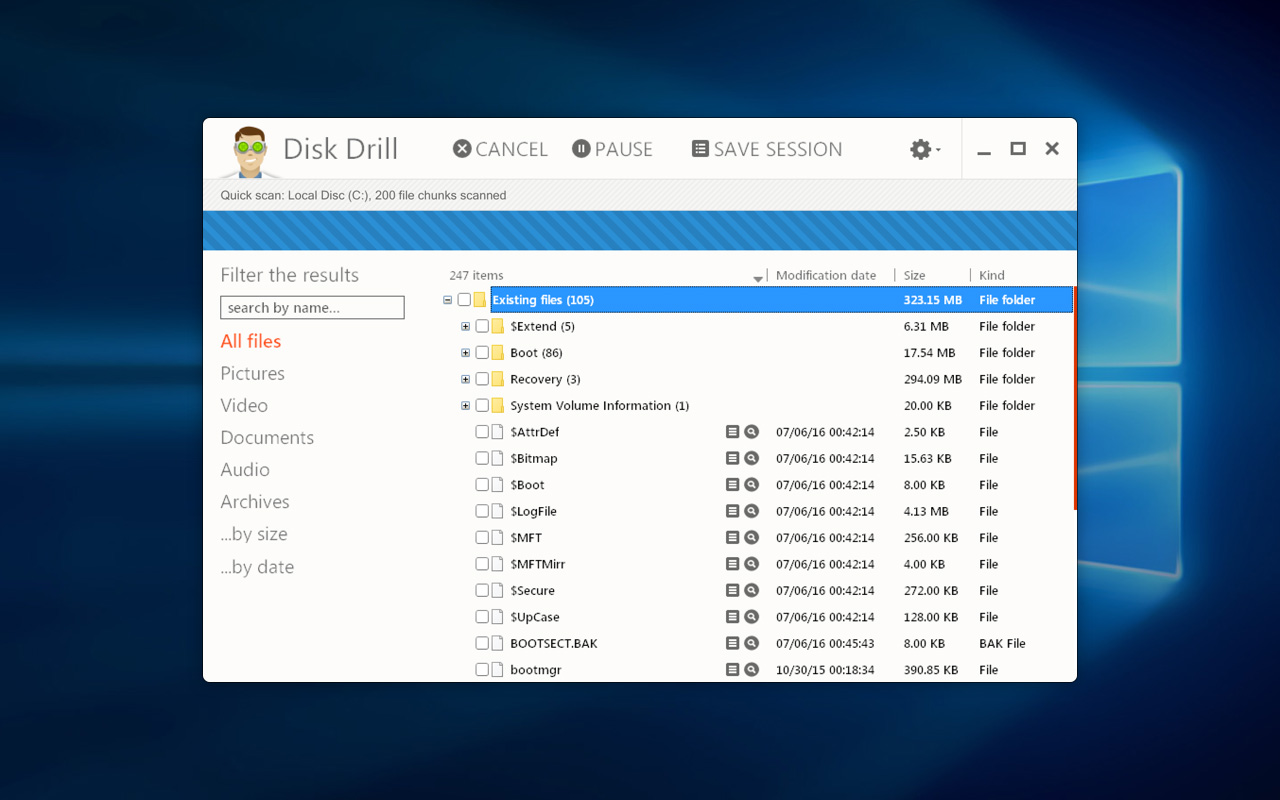 5. Since Deep Scan is time consuming, it includes some additional features that bolsters the user's degree of freedom. With the help of the new features, you can save an entire session of the deep scan. There are provisions for filtering search. In the left panel of the UI, you will find the filtering options. For example, if you want to recover only a particular file type, then filter the search criterion.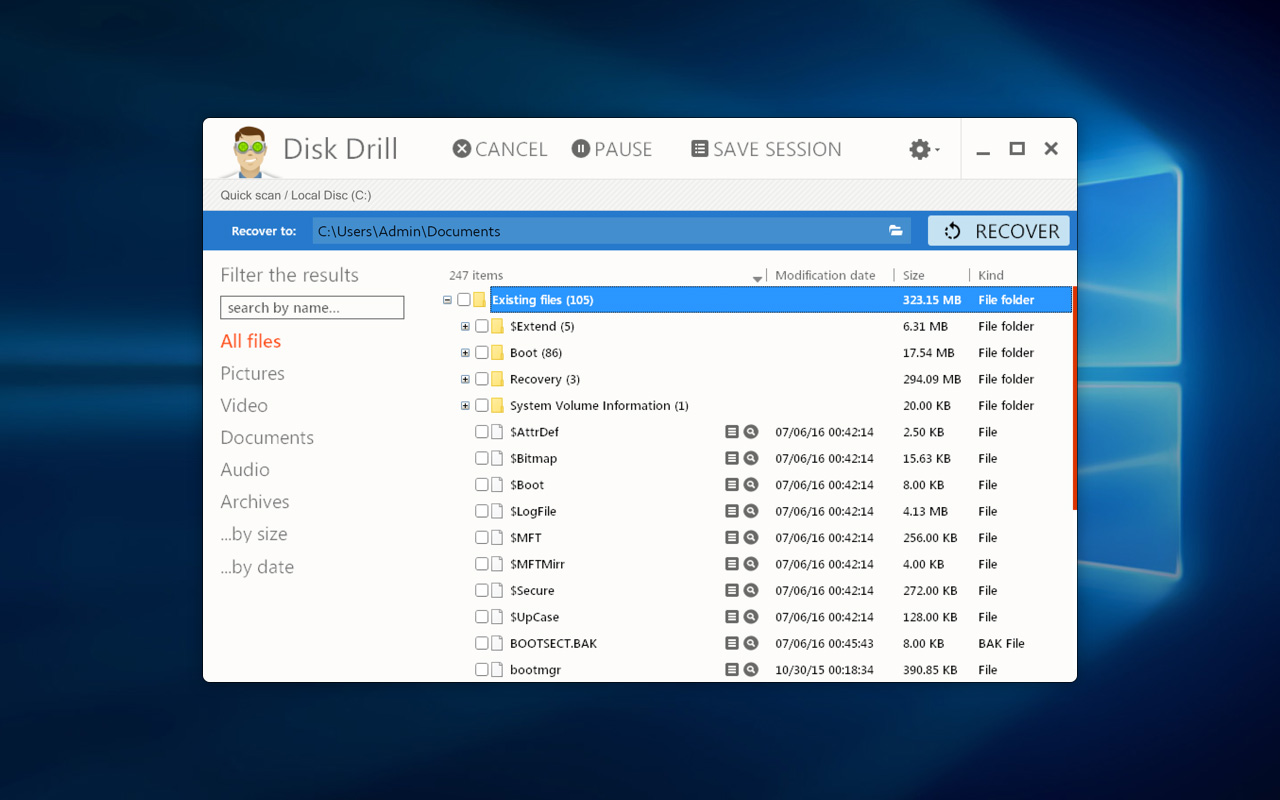 6. As you see the deep scan is complete, select the files and hit on "Recover" located at the top right corner of the app screen. The recovery time is based on the amount of files recovered.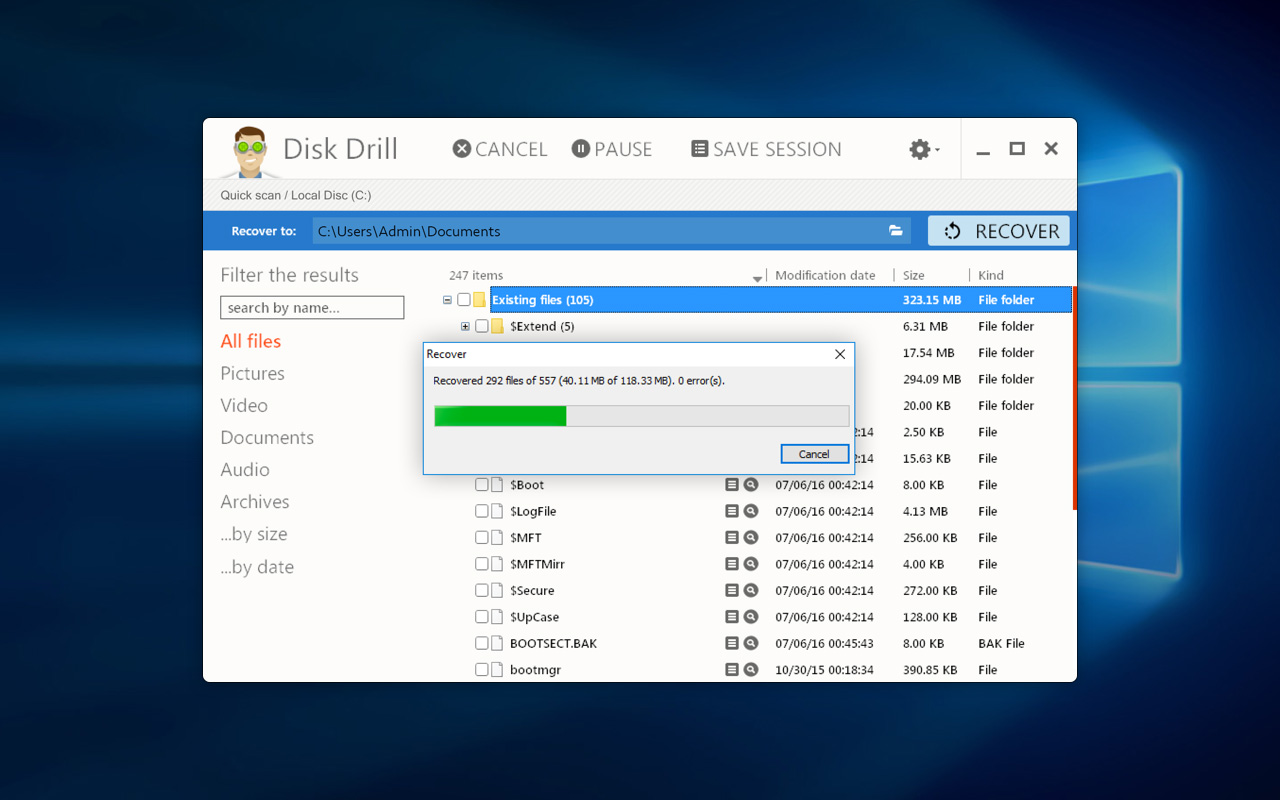 7. You will receive an alert message when the recovery is complete.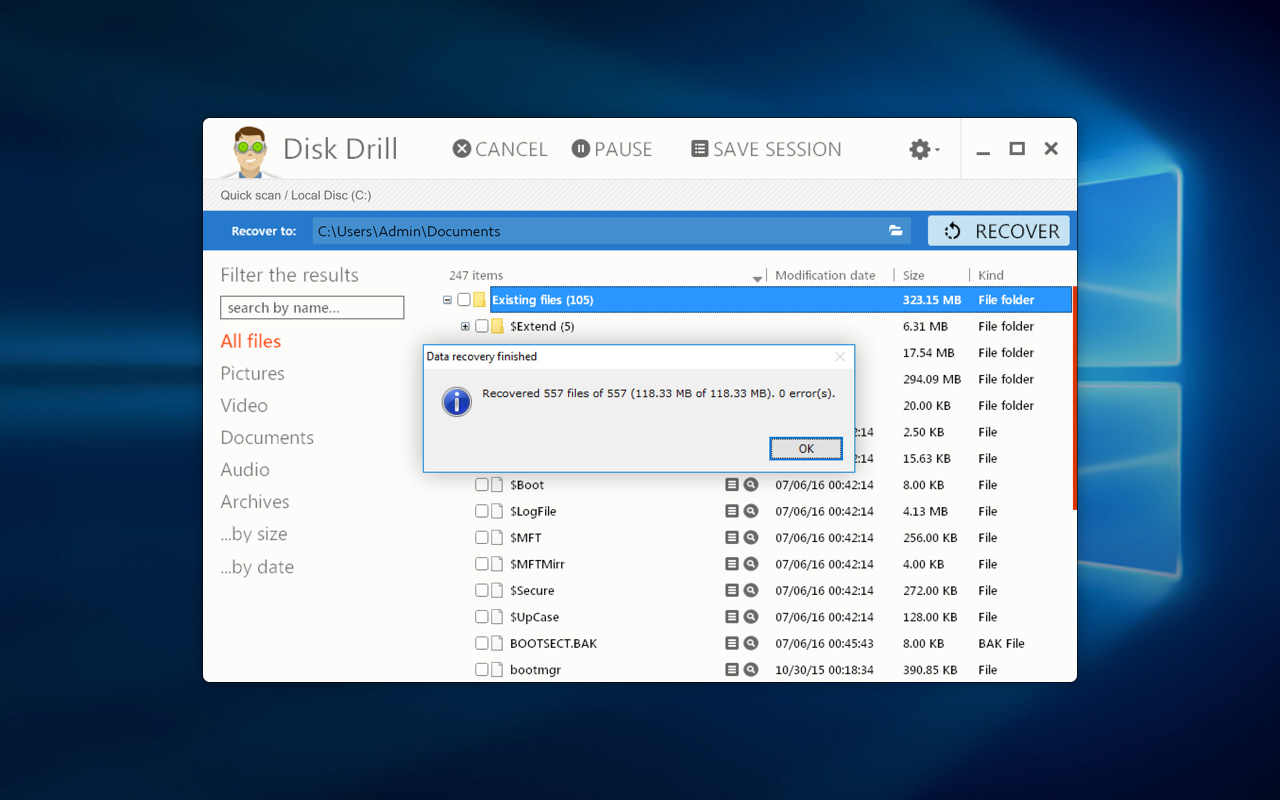 8. Handy Recovery has another important feature called Recovery Vault Protection. It is by default turned on.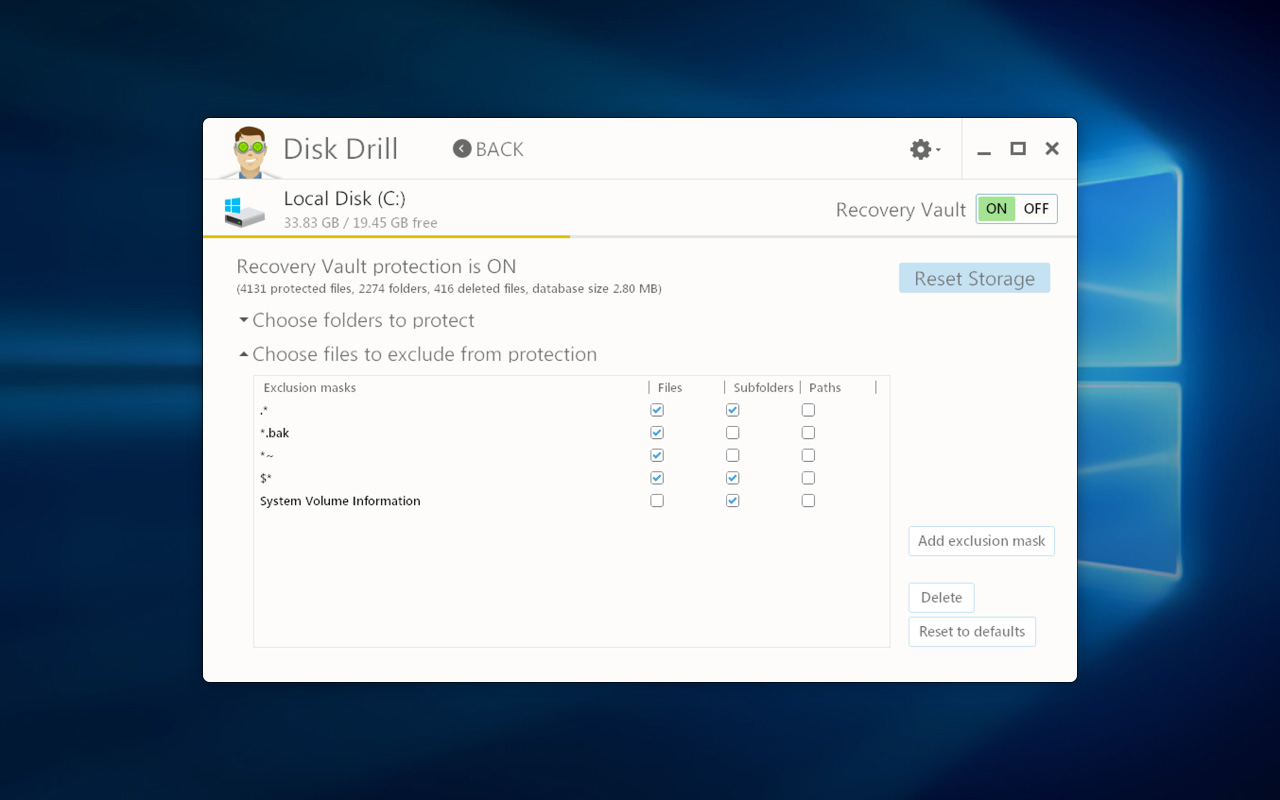 This is how you can restore recycle bin whose content has been deleted permanently. It works absolutely like a genius. We deleted some files intentionally from the computer and then from the Recycle Bin. We must admit that Handy Recovery, now known as Disk Drill, is one of the best file recovery software applications. The Handy Recovery software can recognize over 300 file formats, and works with almost all versions of Windows. So, it's very dynamic and such a great performance is unexpected from a free file recovery software for windows. Another beautiful feature of this applications is the Recovery Vault. You can place any files in the recovery vault and it will protect those files from accidental deletion. So, this is an added buffer protection to your files. Disk Drill creates a backup of these files. Unlike manual backups, the metadata of any deleted file is backed up as soon as a file is reported to be deleted unintentionally. Well, for this software, we could not find one single negative adpect to discuss. It is indeed the best free recycle bin recovery software.