Whenever there is a new Build in Windows 10, a bug accompanies it. There is a new Build that has come up with the latest Windows 10 Build. The error says "App can't be opened using the Built-in Administrator account in Windows 10" error. What does this error do? This bug prevents a user from running an app with administrative rights. It can also block the administrator account as well. The process of overcoming this bug is very easy. The Windows 10 Pro users have to update a setting at the Local Security Policy. Windows 10 Home users have to follow a different method, i.e., using the Registry Editor.
However, this bug is not a major issue as it won't cause much problem to the users. Hopefully, a new big fixing Build will rolled out by Microsoft very soon. In case you don't want to wait and want to resolve the issue yourself, then read the article and follow the steps below.
Steps To Fix "App Can't Be Opened Using The Built-in Administrator Account" Error
1. Press Windows key+ R to open the Run window. Now type the following command secpol.msc and hit Enter to open the Local Security Policy editor.
2. Go to Local Policies and then Security Options.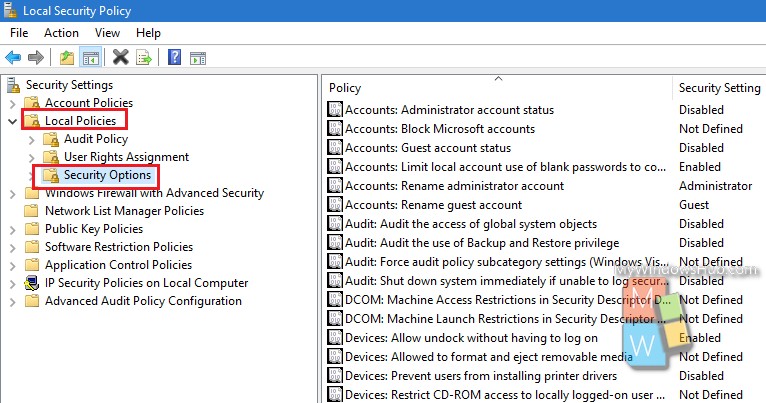 3. In the right panel, find out User Account Control: Admin Approval Mode for The Built-In Administrator Account. Double tap on the option to open the security setting.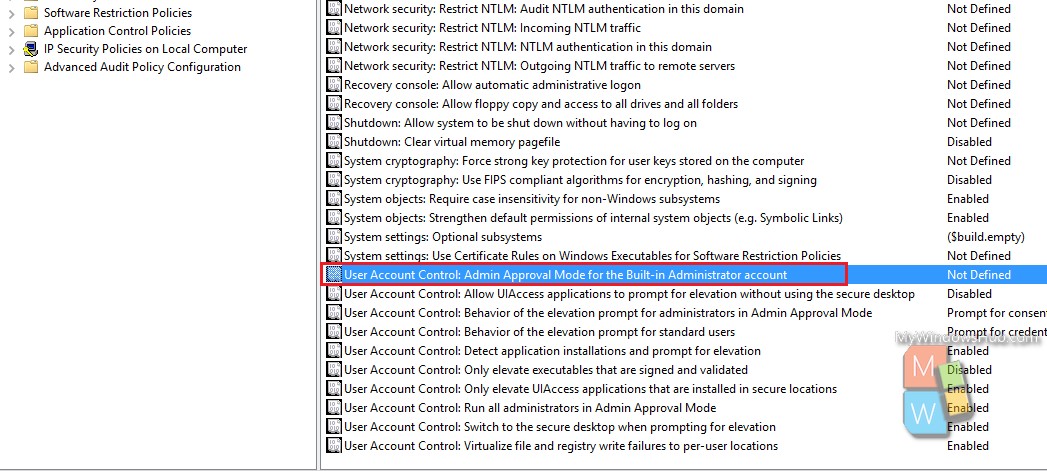 4. Check the option Enabled. That's all.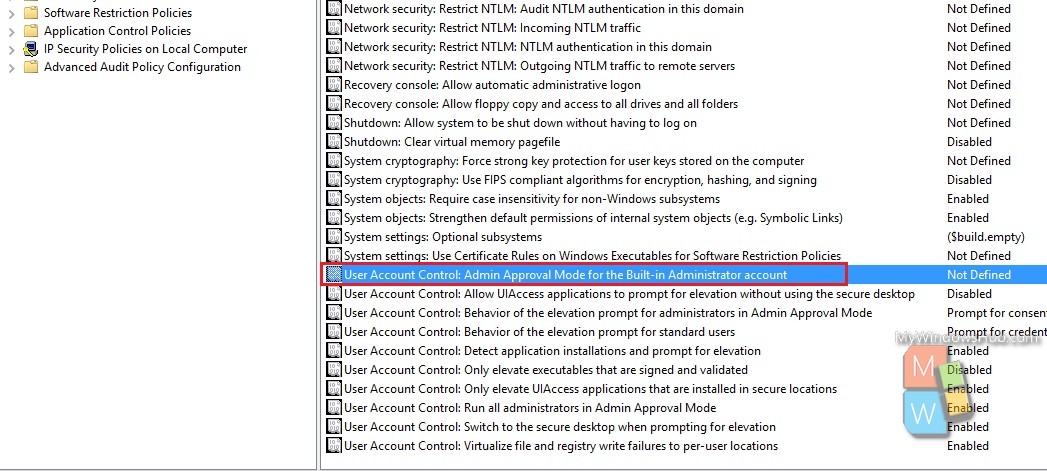 Restart the system and the error will be gone.