The Mail app of Windows 8 and Windows 8.1 does not support POP3 mail servers but many users rely on POP3 servers as provided by the Internet Service Providers. There is one way of bypassing this problem that is to use the built in Mail with some existing mail services like Outlook, Hotmail or Gmail. Once, Mail is merged with any of these, there will be no further problem in supporting the POP3 mail servers. Moreover, mails sent and received by the added accounts can be 0rganized in a different folder altogether if you do not wish to interfere them with those arriving in your MAIL app. Some other says out there are different mail applications like Mozilla Thunderbird, Microsoft and Essentials.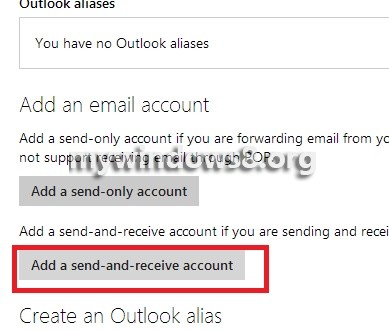 Firstly ensure that you have an Outlook or a Microsoft account. The following steos will help you to read POP Mail in WIndows 8.1.
Steps to Read POP Mail in Windows 8.1
1. After logging into your Microsoft sccount, click on the gear icon to open the Settings located at the top roght corner of the page.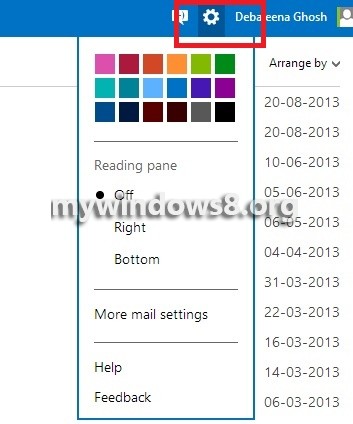 2. Now click on More Mail Settings.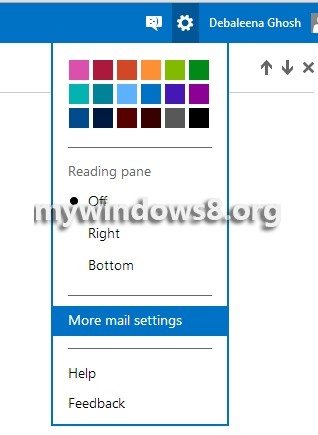 3. Next, click on Your email accounts.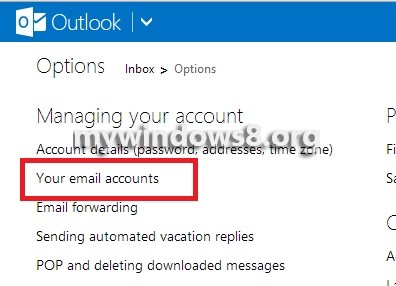 4. Your email accounts, both default and added are listed. If you wush to add a new account, click on Add a send and receive account.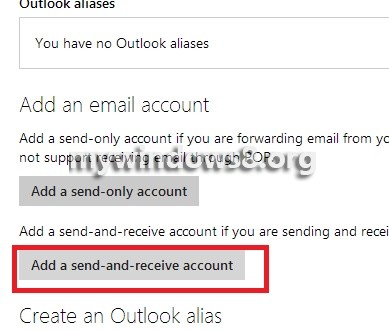 5. Now put your email and password and click on Advanced Options.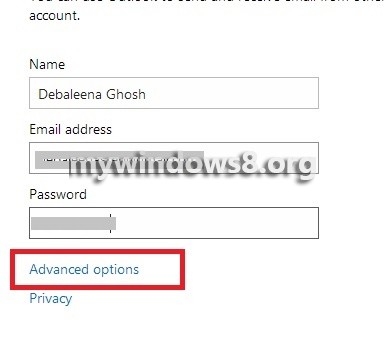 6. Configure the required settings and click on Next below.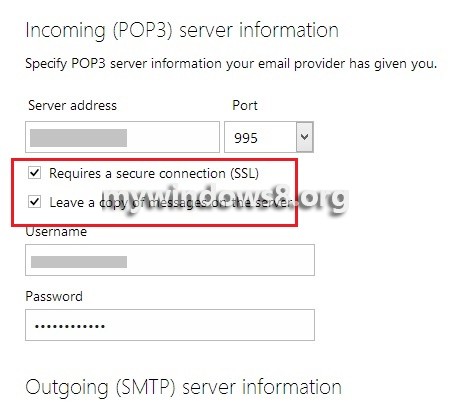 7. Now, verify and click on Save to save the changes.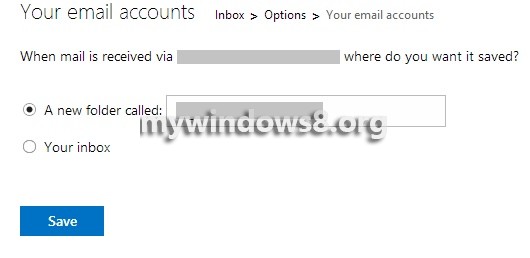 8. You will get a confirmation message.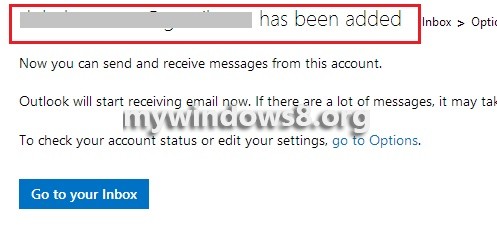 9. Next open Mail app from Windows 8.1 Start screen. Now first time you open the Mail app, they will send a code to the newly added app.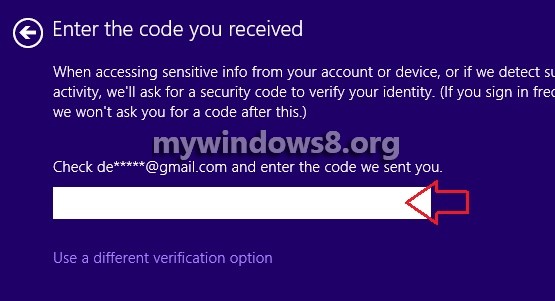 10. The new folder is added.